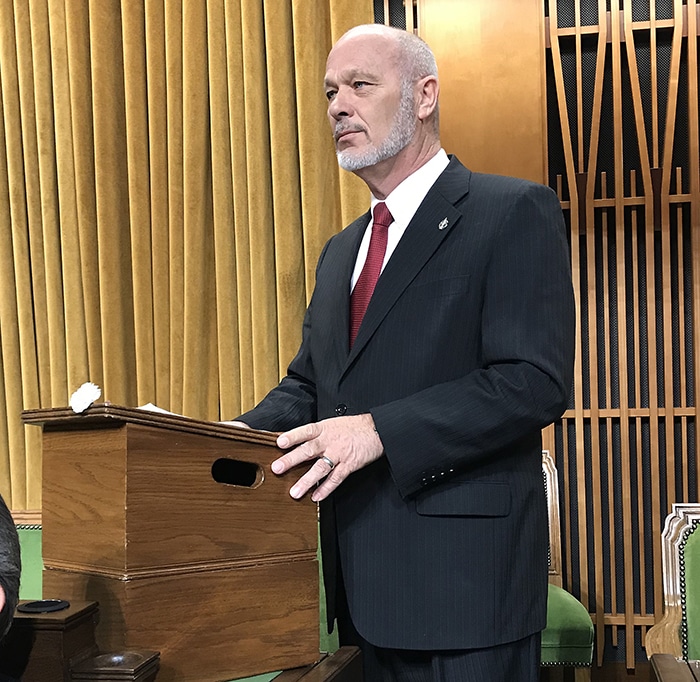 Dave Van Kesteren got his way, as the federal government will declare May 5 as Dutch Heritage Day.
Parliament gave unanimous support to the motion recently.
In late January, Van Kesteren, MP for Chatham-Kent Leamington, presented the motion.
Originally slated to introduce the motion, M-207, to Parliament at the end of the session to close 2018, Van Kesteren had to wait until the new year.
May 5 marks the anniversary of the liberation of Holland from Nazi occupation during the Second World War. Canadian forces were tasked with pushing the Germans out of Holland.
More than 7,600 Canadian military personnel were killed during the fighting in the Netherlands.
"In recognition of service sacrifices made by Canadians in the Liberation of the Netherlands, as well as the contributions made to Canada by those of Dutch heritage, the government should recognize every May 5 as Dutch Heritage Day to honour this unique bond," Van Kesteren said before the House back in January.
Born to Dutch parents who had immigrated to Canada from Holland after the Second World War, the MP said all-party support was expected.
"It is my hope that with the establishment of Dutch Heritage Day, Canada recognizes the voice of the grateful nation that says, 'Thank you, Canada,' and in response Canadians recognize all that the Netherlands has given to us and says, 'Thank you, Holland,'" he said in a media release.