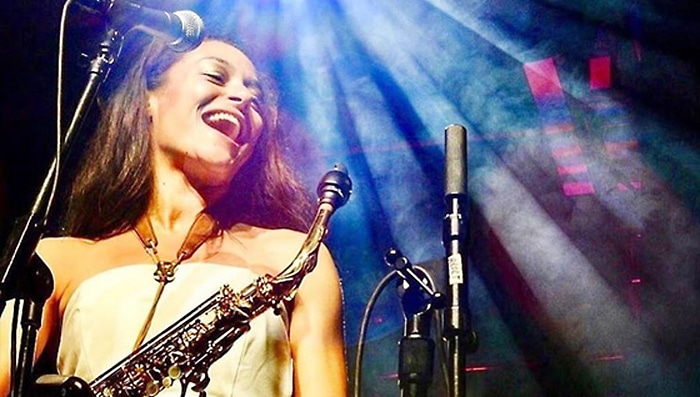 The next show in the Canada South Blues Society concert series features singer-saxophone player Vanessa Collier
Collier will perform April 26 at the Kent Belgian-Dutch-Canadian Hall on Byng Avenue.
Alex Polowick, Canada South Blues Society director, said she turned heads when the played at the Shrewsbury Ribs & Blues Fest in the past.
"She was so amazing at Shrewsbury, we knew we had to bring her back to Chatham-Kent," he said in a media release. "We've had so many people raving about her awesome performance and asking to see her again. We're thrilled to bring her back. If you are a fan of live music, you will love Vanessa Collier and her band."
According to the society, "At 27 years of age, Vanessa Collier has become an in-demand performer, playing in 11 different countries, including Europe, the U.S. and Canada with her talented five-piece band. After her stunningly hot performance at Shrewsbury, we are lucky to have her back in Chatham-Kent. Tickets for this Vanessa show are selling quicker than any other Canada South Blues Society show so far."
Tickets are still available in Chatham at Hip Entertainment (519-380-0522), KBD Hall, Kakoon Spa (Ridgetown) or call Bob at 519-676-9150.