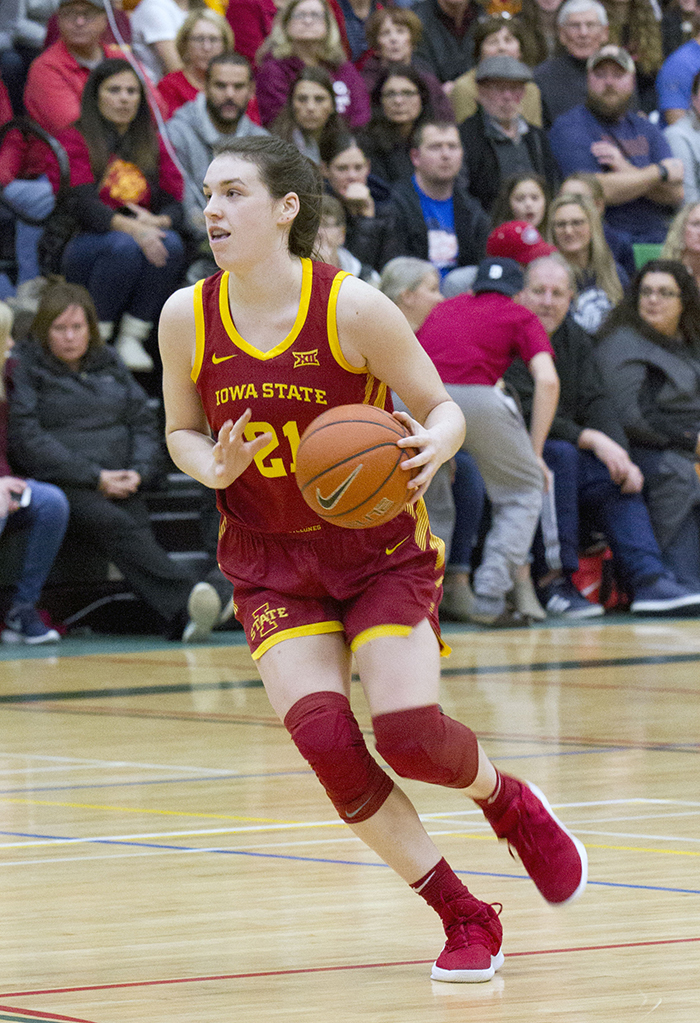 Chatham's Bridget Carleton may be closing one chapter on her basketball life, as another one is set to begin.
Recently, the Iowa State guard was drafted in the second round of the WNBA draft, going 21st overall to the Connecticut Sun.
This after her final season at Iowa State, where she was named the Big 12 Conference's Player of the Year.
According to previously published reports, Carleton's play made her one of the best players in Cyclones' history. She's second on the school's all-time scoring list.
She's also the first Cyclone to win the Player of the Year honours.
Carleton led the league in a number of categories this year, including scoring, steals and free-throw percentage. She was also in the top five in rebounding and assists.
And now it's onto the WNBA, as Carleton is just the 17th Canadian drafted into the league.
Comments
comments