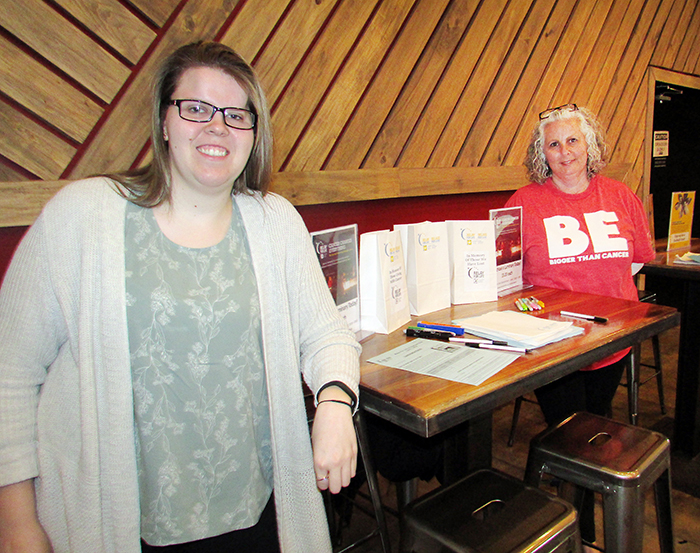 Darcy Derbecker, community fundraising specialist for the Chatham-Kent branch of the Canadian Cancer Society, left, and Diane O'Neill, head of the survivor committee, showcase Relay for Life information they handed out to teams March 28 at Sons of Kent at the 2019 Relay for Life kickoff.
This is Relay's 17th year in Chatham. Derbecker said they have more teams signed up at this point this year than they did for the same time period a year ago, and many of them are new teams.
Relay for Life takes place June 7 from 6 p.m. to midnight at Chatham-Kent Secondary School.
Relay is a major fundraiser for the society. Teams walk the CKSS track, celebrate those who have survived cancer and remember those who did not, all while raising funds.