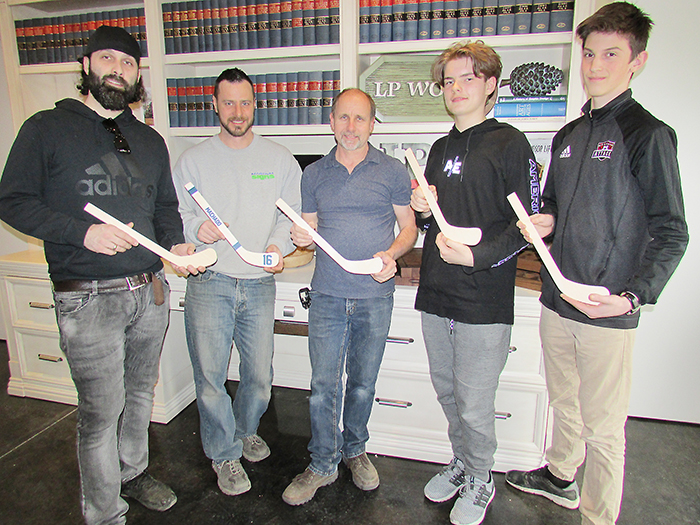 Two Grade 8 students at St. Vincent Catholic School in Chatham have taken their Kingdom Assignment to a new level thanks to the generosity of two local businesses who helped them bring their idea to life.
Zinedine Machado and Luca Mastroianni were given $25, along with all the Grade 8 students, to complete a Kingdom Assignment based on a parable in the Bible of the talents (Matthew 25: 14-31). The two rules were that it was God's money and it had to be spent outside of school.
"We are asked to look carefully at the value of $25 and critically think about the best way to spend the money to help make a difference in the lives of others. We decided to make custom mini hockey sticks and sell them," the two boys said in a statement.
The mini hockey sticks were on sale for $20 each and could be customized with a team colour, number and last name, and Brian Machado, dad of Zinedine and owner of the Chatham Breakfast House and Grill, said the 60 sticks made took three hours thanks to Laird Vander Ende, owner of LP Wood in Chatham.
Vander Ende donated the wood, machinery and his time to help the boys and Brian make the mini sticks, and Mark Phelan of Magnum Signs donated the custom decal work for each stick.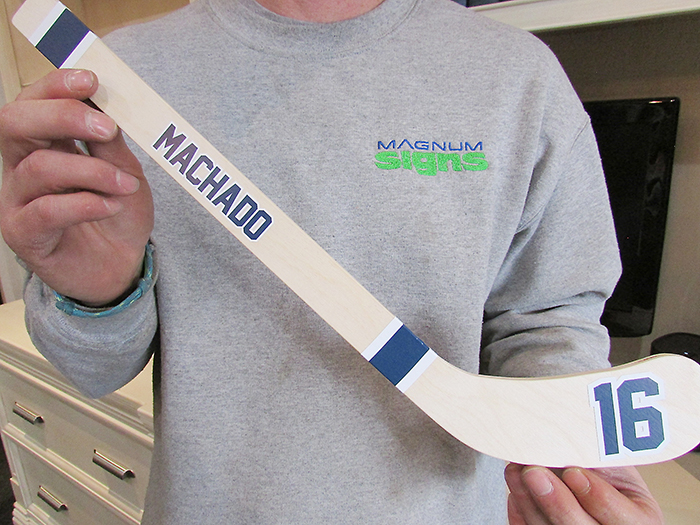 Zinedine's mom, Christina Machado, said the boys sold out all the sticks they had left to sell at the Kent Minor Hockey Association Day of Champs held recently, thanks to Dave Lambert, VP of House League and Patrick Tryon, Sponsorship Director, who allowed them to set up at the event.
The money raised by the two students will go to two charities near and dear to their hearts.
"When I was six years old I got very sick; my heart and lungs stopped. I was given CPR en route to Toronto Sick Kids' Hospital," said Mastroianni. "I was put on an ECMO machine that acted as my heart and lungs until they could heal. God put special people in the right place at the right time and my life was saved. I am so grateful to God and Sick Kids. I want to donate to Sick Kids' so other kids can have a second chance at life."
For Machado, Ronald McDonald House is important to his family.
"I want to donate to London Ronald McDonald House because they were there for my family and I during our time in need," Machado said. "I want to give back and help other families."
The idea for the mini hockey sticks was actually a second choice for the boys, who said their first thought was custom baseball bats. When they realized that project may be a bit more than they could handle, they came up with the idea of mini sticks and the project grew from there.
The Machado and Mastroianni families are very proud of the work the two boys did on the project and are grateful to Vander Ende and Phelan for their generosity and help with the mini sticks.
Comments
comments