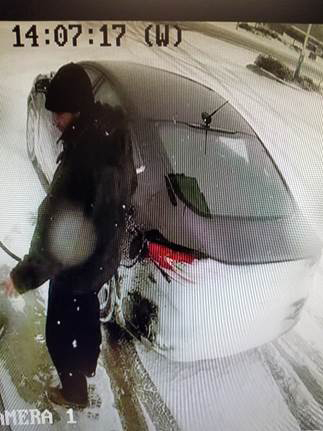 Someone pulled a gas 'n' dash in Wallaceburg on Wednesday.
Police say around 2 p.m., a man pumped $45 worth of fuel into his vehicle at Macs Milk and left without paying.
Police ask the public to help identifying the man in this picture as part of the investigation.
Anyone with information is asked to contact Constable Ken Morrell at kenm@chatham-kent.ca or 519-436-6600 ext. 87272. Anonymous callers may call Crime Stoppers at 1-800-222-TIPS (8477) and may be eligible for a cash reward.