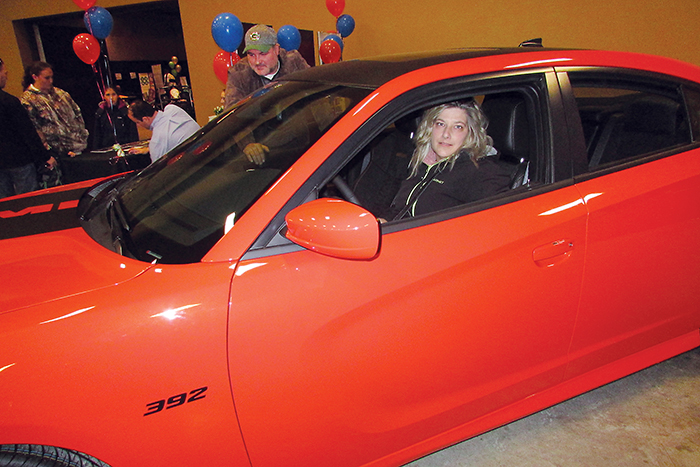 The Chatham Indoor Car Show, a staple for the better part of a decade, returns to the John D. Bradley Convention Center March 1-3.
Nick Cadotte, one of the event organizers through CKXS FM and XS Productions, said the show has mass appeal.
"The dealers like to work together and promote shopping at home. They want to really support Chatham-Kent," he said. "Purchase of a vehicle in Chatham from one of the dealerships helps them to be able to donate to local charities, or sponsor a baseball team."
Ten local dealerships will showcase their 2019 models at the show.
From the prospective buyers' perspective, the show provides a chance to check out a wide variety of vehicles comfortably indoors.
"There's zero pressure. They get to go in and look at all the vehicles, the latest models, options, and get to sit in them," Cadotte said. "All while it's inside the heated Bradley Convention Centre."
Free admission doesn't hurt either.
"When can you get 4,000 people into their car lots," Cadotte said of the appeal to the dealers as well. "There's something for everyone – sports cars, trucks, SUVs, crossovers."
He added that as promoters of the event, XS Productions and CKXS love the buy local, shop local element of the show.
"We like to see everybody shop at home. We are a Chatham-Kent based small business and we like to see everyone supporting Shop Local."
Last year marked an addition to the show, where the dealers sponsored a community room where non-profit groups could set up booths to promote their organizations. Cadotte said that area will be expanded this year, and once again offered to non-profits at no cost.
The show opens Friday late afternoon from 4 p.m. to 8 p.m., Saturday from 10 a.m. to 5 p.m. and Sunday from 11 a.m. to 3 p.m.
Comments
comments