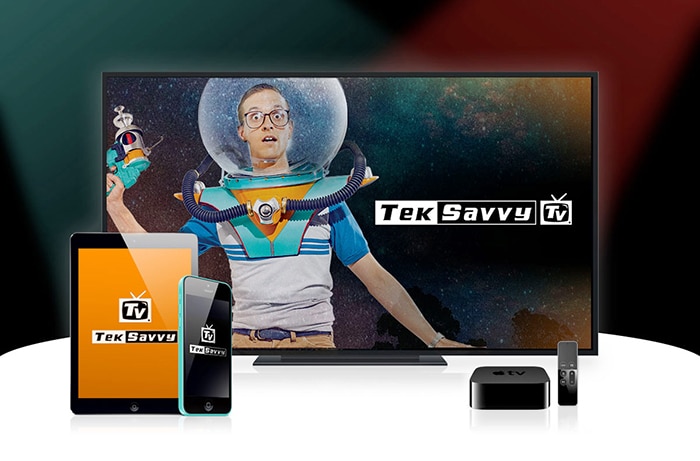 Local telecommunications firm TekSavvy continues to expand its services, this time into live and on-demand television.
TekSavvy TV is now live, but available only to TekSavvy Internet subscribers, and, for now, only those who are in Chatham-Kent.
Jeremy McCarthy, director of Video Product Management & Marketing for TekSavvy, said adding the service, which is following on the heels of the installation of hundreds of kilometres of fibre optic cables in Chatham-Kent, just seemed to make sense.
"We've got the high speed, let's get them using it as much as humanly possible," he said.
The basic TV package starts at $20, he added. It contains about 25 channels, including major Canadian and U.S. networks, the Weather Network, and Toronto area channels such as City TV and CHC, with selected French programming as well.
Overall, there are more than 100 channels to choose from, as well as a growing range of on-demand programming.
Specialty packages range from $6 a month to $20 a month. Those include sports and entertainment options, as well as news, lifestyle, children's programming and more.
The Internet streaming TV option is made possible through TekSavvy sister company Hastings Cable Vision.
"Based out of Madoc (Ont.), they own the relationship with all the channels. We're acting as their sales and support agent," McCarthy said. "It's a cool relationship."
McCarthy said a great deal of work went into the streaming TV element for TekSavvy. He joined the organization three years ago to head up the project.
"I'm the TV guy," he said. "My primary role was to work to build a product that met our customers' demands. It's been a series of trials and errors. What we have is the first incarnation of this product."
That first incarnation is only available to TekSavvy's Chatham-Kent 10,000 subscribers. For one thing, TekSavvy is only able to offer the streaming package to its subscriber base.
"At this time, to get TekSavvy TV, you have to be a TekSavvy residential customer. We're bound by the government. It must be a controlled and monitored pipe going to the residents," he said. "This is a licensed service that consumers can connect to once they have this (Teksavvy) internet service."
McCarthy added the company opted to focus the initial launch in its home municipality, and it will remain that way for now.
"Eventually, the objective is to get this to all our customers across the country," he added, noting that there are more than 300,000 TekSavvy subscribers across Canada.
"This is our hometown. It's where we're based. We love this community and we wanted to start it here first," he said. "Customers in Chatham-Kent have been very loyal to use. They want more choice and more selection from the big guys. They now get to be the first to try it (TekSavvy TV) out and they will help us shape what it looks like in a couple of months from now."
McCarthy expects the channel lineup to evolve, depending on the wishes of subscribers.
"As we start to learn more and understand what the customers want, we're going to modify it accordingly," he said.
Marc Gaudrault, CEO of TekSavvy and president of Hastings Cable, praised the efforts of the TekSavvy staff focused on bringing the TV element to life.
"Our TV team has been working non-stop to bring an amazing, simple and high-quality TV experience to our customers and we're excited that it's finally here," he said in a media release. "Our customers have been asking for innovative, competitive Canadian television alternatives. TekSavvy TV now offers our customers more value with a great, easy-to-use experience on a device that they already own. It's still early days for TekSavvy TV and we will be improving it, adding more devices, more features, and more channels, and rolling out to more areas in the coming months."
Customers in Chatham-Kent can sign-up through TekSavvy's MyAccount portal at myaccount.teksavvy.com.
TekSavvy TV is currently available as an app for Apple TV, Android TV, and Amazon Fire Stick.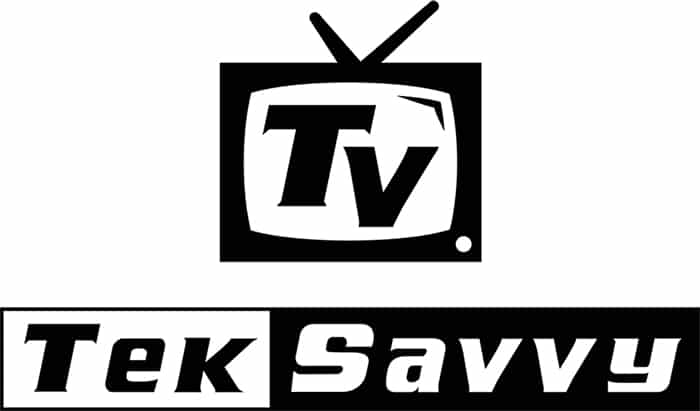 Comments
comments