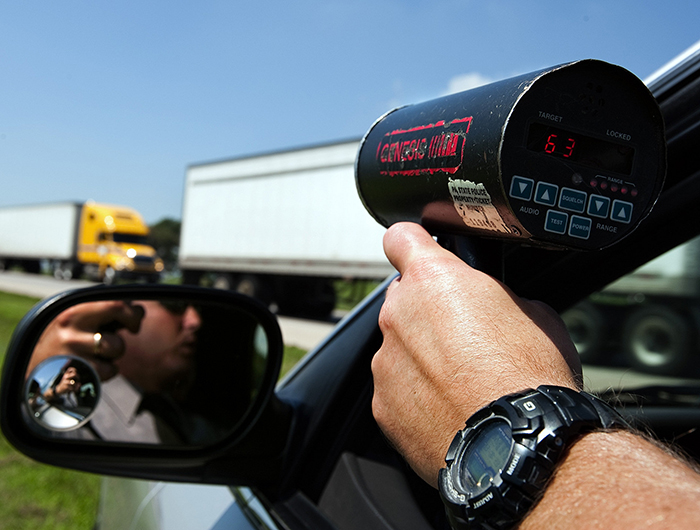 OPP urge motorists to slow down
bc
Chatham-Kent OPP are reminding motorists to slow down in constructions zones along Highway 401.
They just hope someone listens.
Since June, officers have conducted a focused patrol initiative in the construction zones on the highway in C-K. As of Nov. 21, they laid 629 Highway Traffic Act charges.
Const. Jay Denorer with the OPP said one driver was charged criminally with dangerous operation of a motor vehicle, three others were hit with careless driving charges, five were nabbed for stunt driving, 469 for speeding and 151 faced charges for other offences.
"I wouldn't say they aren't overly surprising," Denorer said of the numbers. "We deal with speeders all the time. But when you look at a construction zone and you see this many speeders, you figure people would slow down."
The numbers translate to an average of more than three drivers getting charged a day in the construction zone, Denorer said.
"Fines are doubled when workers are present. I'm not sure if it's on the weekend and people think no construction is going on or if they just don't care," he said. "About 100 people a month decided not to (obey the law). The big ones are the stunt drivers."
Denorer added drivers are also spotted too often trying to get ahead of one last vehicle on the way into construction zones at the last second.
"A lot of times, we'll see people coming into the one lane and they're getting passed. The other person is getting one car ahead and they're putting everybody at risk," he said. "All it takes is that one person who passes on the right to have a collision. At the worst, someone is hurt or killed."
Over the past five months, local OPP officers have hit the road for regular patrols, but have also conducted the focused patrols inside construction zones. Denorer said that consists of officers monitoring "the big four" – speeding, lack of seat belt use, aggressive and distracted driving, and impaired driving.
Comments
comments