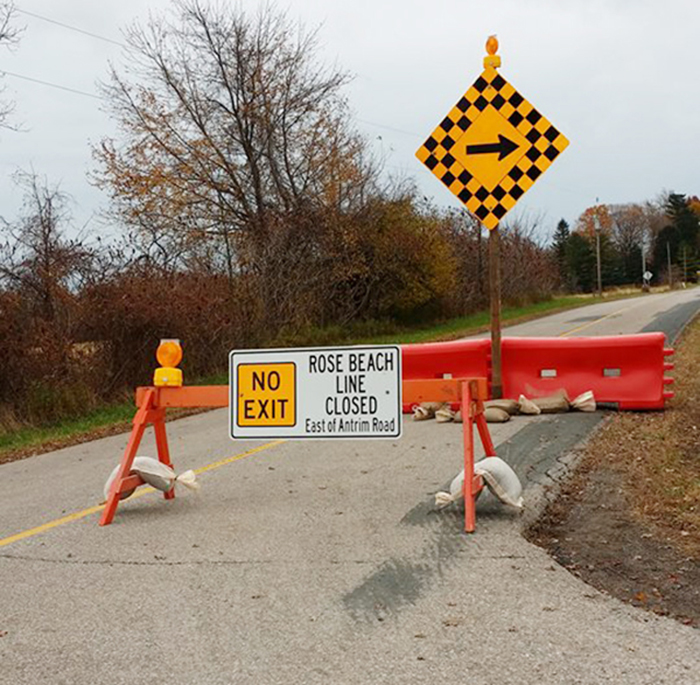 A portion of a second road in South Kent near Rondeau Provincial Park is now closed.
Chris Thibert, director of engineering and transportation for the municipality, said Rose Beach Line just east of Antrim Road is closed until further notice. It was down to one lane earlier this year due to shoreline erosion – it runs along the Lake Erie shoreline – but it's now closed to traffic in both directions at that point.
Thibert said it's a temporary closure, but one with an unknown reopening date.
Meanwhile, New Scotland Line, just west of Kent Bridge Road, has been closed at the Bates-Bloomfield drain since the spring.
Thibert anticipates that road will reopen by the end of the year.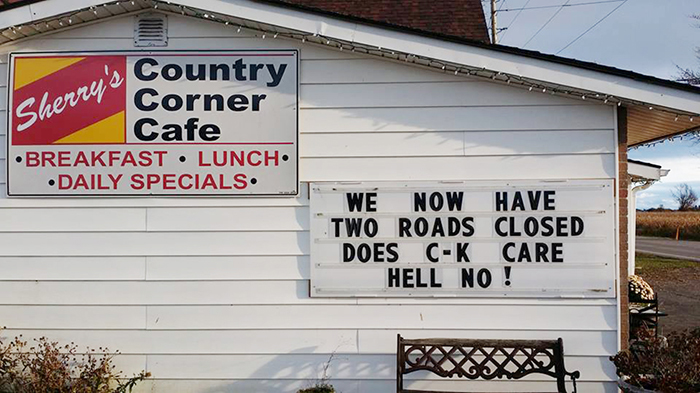 As for Rose Beach Line, Thibert said municipal officials decided to close it for safety reasons.
"We tried the one-lane restriction. It didn't work very well. There was an accident and a lot of complaints from adjacent landowners," Thibert said.
He added the shoreline erosion hasn't progressed significantly, but municipal staff are keeping an eye on its progress.
"The south lane is a high level of concern," Thibert said.
For now, residents in the area will still see the same level of municipal service, just no through option for the road.
As to when it might reopen, Thibert said that will ultimately be council's decision.
First it has to undergo a Municipal Class Environmental Assessment process and various options will be examined by an engineering consultant. At that time, Thibert said municipal officials will select what they want to see done, and that option would be presented to the public.
After a 30-day public consultation period, which will likely take place in December, Thibert said the consultant will compile all feedback and incorporate them into a final report. That final document and estimated cost will go before council. That will be part of the 2019 budget process.
"Ultimately, they (council) will determine how to prioritize this repair work," he said. "At this time, without knowing what council's priorities are, it's hard to know the reopening date."
In the case of the New Scotland Line closure, Thibert said the road was closed in the spring when a sinkhole opened up in the middle of the road.
"We investigated and exposed the entire structure," he said of the culvert that crosses under the roadway. "We got a better set of eyes on it and determined the structure was in poor condition. There were no temporary repairs that we could have done."
That meant full reconstruction.
The company chosen for the work ran into weather delays associated with other work it was doing, pushing back the culvert work on New Scotland Line.
Thibert said he anticipates the project will begin later this month and the road should be reopened by the end of the year.
But next spring, the municipality will have to return to lay down the asphalt, he added.
Comments
comments