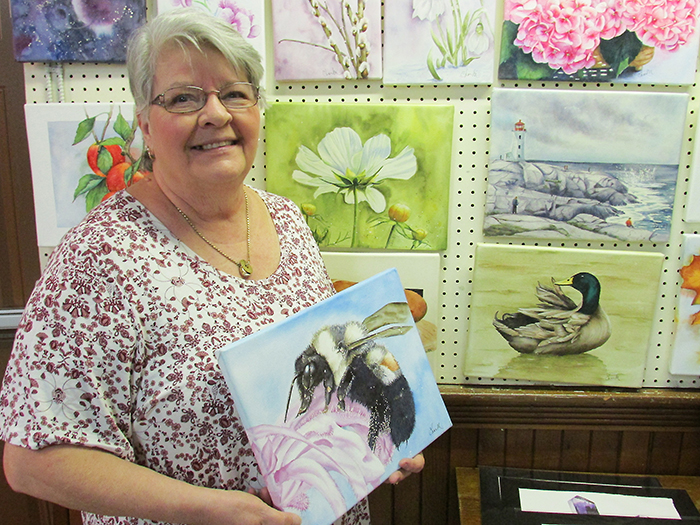 The Mary Webb Centre (MWC) is a historic jewel at the edge of Chatham-Kent in Highgate, providing a mecca for artists of all genres.
From music talent from all across Canada and the U.S., to area artists and artisans, the MWC is a historic site dating back to its design as a "round church" in 1897. Burned to the ground in 1917, the former Methodist church was rebuilt in 1918 to the same plans.
An art gallery is housed in the lower level of the centre in the former Sunday school rooms. Many district artists and artisans display their art and crafts for sale. Each month, a different artist is featured.
For November, the featured artist is Charlene McGill, who works primarily in watercolours and has an affinity for portrait work. Her subject matter, however, covers many different inspirations, from detailed endangered insects and wildlife to still life, to vibrant florals.
McGill began her painting journey in 2003 after attending a local watercolour workshop and has been painting almost daily ever since. Her approach to her art is through the eyes of a colourist and her representational work is inspired by the impact of light and colour on the everyday objects that fill our lives.
An award-winning artist, her work has been accepted in a variety of juried exhibitions, including Eye for Art, Desmond Exhibition, Georgina World of Art, Ridgetown Art in the Park and many more.
Her recent work is held internationally in private collections in the United States, Canada, Australia, Belgium, France and England. Many of her paintings can be viewed by going to charmingart.org, or at ARTspace in downtown Chatham.
Retired from her full-time job outside the home, McGill teaches art from her studio, along with workshops at the Chatham-Kent Cultural Centre and in local high schools. She is currently represented by ARTspace in Chatham, Ontario and the Mary Webb Centre in Highgate.
Teaching art is something McGill loves to do, noting that everyone has some creative talent. Teaching the mechanics to students, she brings out their creative side.
"People have been creative from time immortal, from the days of painting cave walls," McGill noted. "I love working with kids. When you tell them what they are working on looks good, their whole persona changes.
"Every person is creative, but we lose it. When we are children, we paint purple grass and orange skies, but we are told we have to do it properly and that creative side is beat out of us. We lose how to be proud of ourselves. We will paper our fridge with our kids' art, but we don't put up our own."
McGill's work in watercolour has the unique addition of a wax coating that she uses to protect the colour and keep the canvas free of dust.
"I wet the paper and wrap it tightly around the canvas so it's tight as a drum and then put a wax coating on it. It helps it retain its identity as a watercolour and makes it easy to keep clean," the artist explained.
On display at the MWC are about 32 examples of McGill's artwork and shows the variety of subjects she is able to recreate in vivid detail and colour.
"Painting with watercolour is definitely my obsession. The transparency of it creates depth and glow while the brilliant colour adds dimension and joie de vivre," McGill said in her promotional material.
With prices from $20 to $2,800 for art pieces, McGill said it is worth a trip to the gallery to experience the work of local artists and maybe buy for your own home or as a gift for family and friends.
To see her work, and the work of many other local artists, the MWC gallery is open on Thursday and Saturday afternoons from 1 p.m. to 4 p.m. and on each concert evening.
Group tours can be arranged by phoning Marie Spence at 519-678-3326 or Christa Eggers at 519-365-1519. To inquire about being an exhibiting artist, please contact Eggers at 519-365-1519 or eggers.christa.artist@gmail.com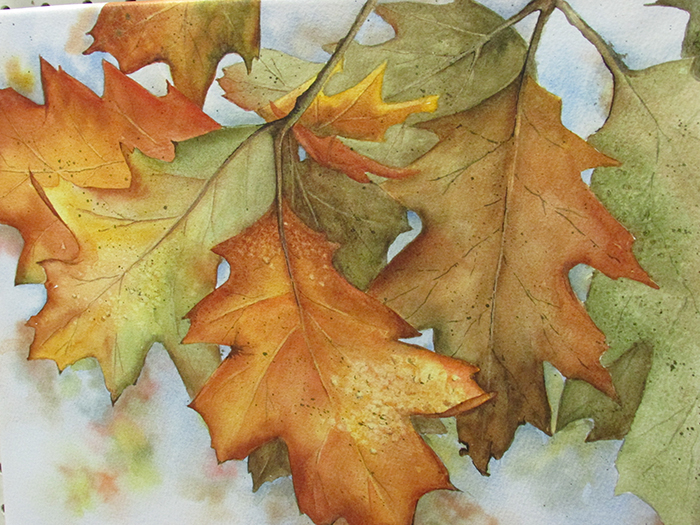 Comments
comments