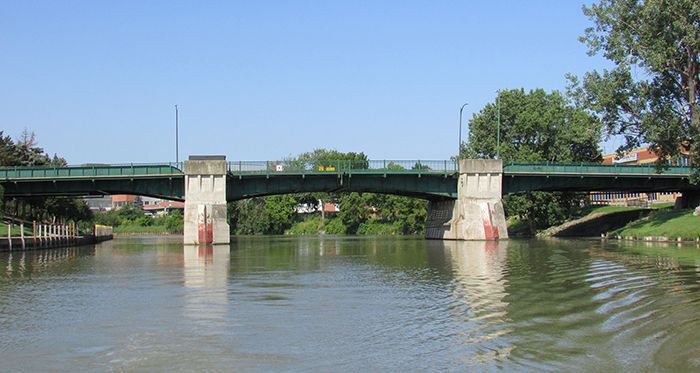 After being closed for nearly three months, the Third Street Bridge reopened Friday evening.
Chris Thibert, director of engineering and transportation for the municipality, said there is now a load limit of 10 tonnes in place from now until rehabilitation work begins in 2020.
That restriction will keep heavy truck traffic off the bridge, but typical commuter traffic is fine, he added.
Municipal officials closed the bridge in early August due to safety concerns following a detailed inspection of the structure.
The closure of the bridge was a precautionary measure, municipal officials had previously stated. An inspection team found corrosion in some of the steel support structure of the bridge.
"We're required by the province to inspect every single bridge in Chatham-Kent on a biannual basis. Sometimes, we do it higher than that. This one was higher as we knew it would be in need of some rehabilitation," Thomas Kelly, general manager of infrastructure and engineering services told The Chatham Voice in mid-August. "Structurally, it's still sound. It's the deterioration caused primarily by the salt on the roads."
Thibert said the repairs to the bridge's structural steel was completed a week ahead of schedule. He thanked the public for their patience.
He added the summer inspection that ultimately closed the bridge meant the repair crews didn't find any unexpected issues.
"The detailed inspection did everything correctly. We continued to inspect the bridge through construction to make sure we didn't miss anything," he said. "Everyone has signed off on it. There were no surprises."
What's next for the bridge is a detailed redesign of the bridge in 2019, with the work to be carried out the following year, Thibert said.
As for the cost of the rebuild, he added it's way to early to guess, but thought the municipality would have a better idea on dollars and cents during the planning stage next year.
Comments
comments