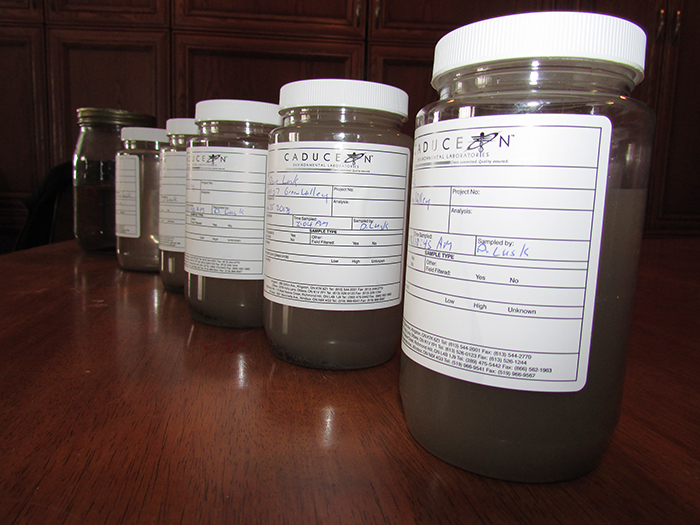 Members of the Water Wells First group headed to Queen's Park this week to see about a promise made by then-PC Leader Doug Ford to call a health hazard investigation into the safety of drinking water from sediment-clogged wells in Dover and Chatham townships.
In a letter signed by Ford, he said he would not only launch an investigation, he would hold accountable those responsible for the well problems.
Well, five months later, WWF is still looking for some indication that now-Premier Ford is going to honour his promise.
Now that area MPPs Rick Nicholls and Monte McNaughton are part of the party in power, more is expected from them. When they weren't in power, they could only call on the government of the day to do what's right.
Now that they are on the other side of the Legislature, the people expect them to be the ones to do what is right, and what they called on the previous Liberal government to do – care enough about the safety of the drinking water for the people with clogged wells to do something about it.
In his letter to Water Wells First, Ford used the wording "full health hazard investigation," which has to be more than the local medical officer of health did to ensure the water and the sediments in it were safe for long-term consumption.
Testing the water, but not the sediments in it, has done nothing to assure the people drinking the water that they aren't harming themselves and their families.
The municipality has told residents the problem is out of their hands, calling it a provincial issue, while the medical officer of health says the wells are private, so therefore it isn't a public health problem.
Someone needs to take responsibility for ensuring the public, which includes private well owners, has safe drinking water, and Ford needs to honour the promise he made to order a full investigation.
Anything less than that means the municipality and the province believe it's OK for some citizens to be treated as if their health and well-being don't matter. That is unacceptable in a democratic, First World country such as Canada.