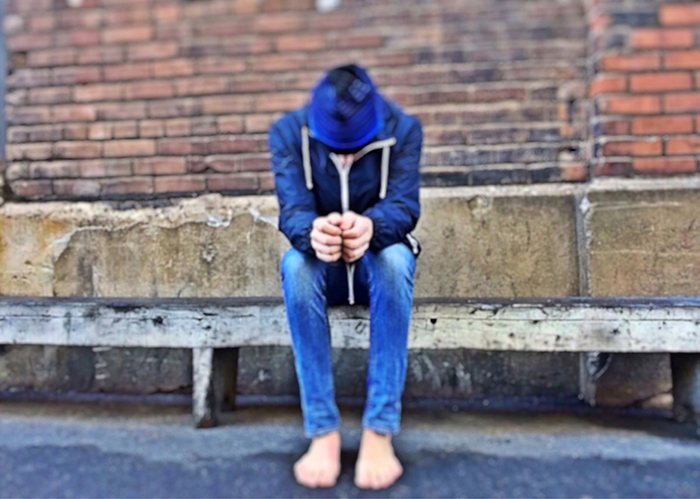 Poverty Awareness Week is underway in Chatham-Kent, and organizers of the week's event hope to engage community partners and the public in real and informative dialogue.
Phillip Mock, Project Coordinator for CK Prosperity Roundtable at Family Services Kent, is hoping the week's activities will strengthen public understanding of the causes and consequences of poverty and hardship around the world and encourage discussion and action to address these problems, including action by individuals, communities, organizations and governments.
"This year we want to not only raise awareness; we also want to generate action. The events we have scheduled are focused on raising awareness and energizing our community to find innovative solutions to these challenges," Mock said. "This is especially the case with growing public concerns about visible challenges in our community over the past few weeks. Poverty Awareness Week is the perfect time to for everyone to participate in making our community healthy and prosperous. Everyone has a part to play."
In Chatham in particular, the public is starting to notice the number of homeless persons living in the downtown area, and Mock said the homeless problem has been there for a while, but is more visible than it once was. The homelessness issue is a complex one, he said, that is influenced by several factors including mental health, addiction and poverty.
"I just want to make clear that homelessness and substance abuse are part of the complex interconnections of poverty, but not everyone in poverty is homeless or is living with substance abuse challenges," Mock noted.
The Chatham-Kent Prosperity Roundtable seeks to promote and develop a healthy and vibrant community in Chatham-Kent.
"We easily relegate poverty reduction to the municipality, province, or the non-profit sectors. However, everyone has a part to play. We all have to come together as a community to discuss, understand, and act to create a healthy and vibrant community," he noted.
While donating to the food bank and helping at lunch and dinner programs is important, Mock said an important way for people to help is to come to events, listen to the facts and join in the discussion on how we, as a community, can work on the problem of poverty.
"Come out to the events, and participate in community conversations. Share your thoughts and open yourself up to new knowledge you learn throughout the week. Work with others in our community to come up with innovative solutions to our community challenges. This will help to find and enact long-term sustainable changes in our community," he added.
Mock encourages people to attend the Community Conversation at the Chatham Capitol Theatre on Oct. 15 from 4 p.m. to 6 p.m.
"Reflecting on recent events, a community conversation and forum is being held. A panel of local experts will discuss the challenges of homelessness and substance abuse in our community. Afterwards, everyone in attendance will be able to participate in a conversation with the experts to generate innovative solutions. We all have something to add to the solution. Bring your opinions and ideas, and be ready to learn something new," he said.
On Oct. 17 at 7 p.m., I, Daniel Blake will be played in partnership with the Chatham Capitol Theatre. It is a story of a 59-year-old widowed carpenter who fights the bureaucratic forces of the social assistance system in order to receive Employment and Support Allowance after a heart attack leaves him unable to work.
Games Night at the Chatham Branch of the Chatham-Kent Public Library will take place Oct. 18 from 6 p.m. to 8 p.m. in partnership with the Lived Experience Advisory to increase awareness and create a sense of community in Chatham-Kent.
Comments
comments