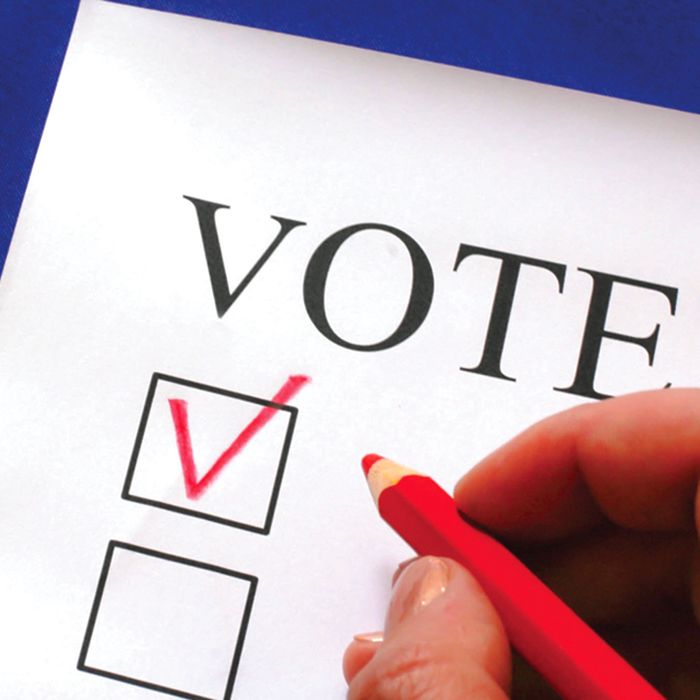 Editor's note: We are profiling trustee candidates for the Lambton-Kent District School Board (LKDSB), St. Clair Catholic District School Board (SCCDSB), and the French Catholic School Board (FCSB). Not every candidate responded our our request.
LKDSBB Wards 1-3 Chris White
I am running for school board trustee for the English Public board for Wards 1-3. I am running because I want to be part of the process to help make this community a wonderful place to live and raise a family, now and in the future.
The way I want to help with this is by working to find solutions to keep schools open. Each community that has a school needs to keep that school. Communities without schools are communities in decline.
Current funding models are not working in our favour but that does not mean there is no answer; we need to think creatively and come up with new ideas.
I am 40 years old, married with 3 kids in the public school system. When my children decide what they want to do with their lives, I want them to consider Chatham-Kent as the place for them to live. We need to keep schools open for their generation to want to live in Chatham-Kent.
I need your vote on October 22 to work towards this.
SCCDSB Ward 6 John Mrnik
I would like to see our schools rank in the top 10% of the province. The Ottawa Catholic board divides grades so that elementary school is from JK -6 and high school is from 7-12. Many advantages are seen from this system. The bonus is the government offers funding to do this.
We need to determine post secondary success rate compared to other school boards. A recent news article states that The University of Waterloo admits applicants based on two criteria: their grades and their secondary school. By getting our schools into the top 10% of province rankings this would help our students. During my own student days at the University of King's at Western, I found that Toronto's St Michael's Choir (Sr) School students were at the top of our class and they currently rate number 1 in the provincial ranking.
Every student, every school board employee and trustee needs to ask the question "What would Jesus do?" By doing that we will all succeed in our lives and our students will confidently navigate and contribute to our society.
SCCDSB Ward 6 David Argenti
Thank you for the opportunity to run as a candidate for Trustee for the St. Clair Catholic District School Board. My name is David Argenti and I was born and raised in the city of Chatham. My wife and I have been married for 15 years and are raising 3 sons in the Catholic school system. I have worked in the financial industry for 11 years, and I have been an active parishioner of Blessed Sacrament Church for 39 years. I have served the church in a number of capacities from altar server, to Parish Pastoral Council member, and have led a Lenten Mission. As my oldest son will be moving into Secondary School, I would like to support Catholic Education and help deter the call for amalgamation between the Public and Separate boards as we need to preserve our way of education and retain what is special for our youth.
SCCDSB Wards 4 & 5 John Van Heck
I am seeking re-election as a Trustee for the SCCDSB. I have been a Trustee since 2006 and have served as Vice Chair and currently serve as Chair of the Board.
I am a lifelong resident of Wallaceburg and have been highly involved over the past 20 years in my children's education and within the Catholic Church.
As a Trustee I have spent many years focusing on maintaining high standards at our schools while staying within a balanced budget each and every year. I have been a proponent of keeping our schools modern and ready for the needs of our 21st century students.
I also believe that our schools must be a place where our Christian identity is protected and evident in all we attempt to do for our students and parents. I serve the students and parents of my ward, and across the entire system, and that is top of mind each and every day.
SCCDSB Ward 3 Carol Bryden
I am married and the mother of three children who all graduated for Catholic elementary and secondary schools.
I have been a successful educator and administrator, and author creating local, provincial and national resources for students, teachers and boards. I have served as past chair and vice-chair of the board and am currently chair of Audit Committee, St. Clair Foundation, overseeing the budget and financial health of the board. I am committed to careful management of our financial and material resources.
I am dedicated to maintaining a strong Catholic identity in all of our schools and partnering with parents, clergy, teachers and staff to support Catholic education. I am committed to opening more viable pathways to success for all students.
I will continue to advocate for the health and safety of our students with a strong voice for mental health and wellness resources in our schools.
SCCDB Ward 3 Patricia Pook
As a teacher, committee member and mother of four, I place a high value on family, Catholic education and community. Large "box" schools, while providing centralized facilities, ignore small town community needs and services. Costs must be considered from all perspectives – costs to family time, costs of busing, environmental costs and costs to community outreach and support. 21st Century learning and a relevant faith-based curriculum are important! Community outreach should include future employers in the educational discussion. My experience and community service have given me an understanding and working knowledge of what good fiscal management means, and also good stewardship. We must give our children hope, and we must fight for our Catholic schools in our small communities. If elected as a Trustee of the St. Clair Board I will listen and bring to the board table concerns and values that support a strong Catholic School system.
LKDSB Ward 6 Derek Robertson
After having served two terms on Municipal Council I possess the experience to best understand the issues that face our future through a unique lens. Chatham Kent is faced with low population density and at the core, this tasks our ability to provision services, pay for infrastructure and provision for long term economic planning. This is a similar challenge faced by our School Board: thin population density, an aging population and greater urban concentration of young families is challenging in terms of ensuring that our public school system is able to balance the delicate needs of our communities for central support with the requirement to ensure a robust curriculum for our students.
The Lambton Kent District School Board is making decisions that will have a generational impact on the educational experience of today's youth. In the coming months, it will be imperative to remain engaged with all stakeholders and keep the student at the centre of the decision-making process.
LKDSB Ward 6 Shannon Sasseville
I am a certified teacher, a parent of children in the school system, and am a strong local advocate. I understand the education system, I know what it is like to be a parent of school aged children, I understand the challenges teachers face, and I am your voice at the board table.
One of my biggest accomplishments as a trustee has been working with the school board to make sure that all elementary school children know what class they are going in to at the end of the school year, so they are prepared for September.
I am an advocate for new schools and improvements to existing schools. I have been a big advocate for a new gym at King George P.S. It's simply too small to be functional. We have a declining youth population but that doesn't mean we deserve anything less than bigger cities. I am an advocate for what our children need. 
LKDSB Wards 1,2 & 3 Eric Montgomery
I'm 24 and was raised in Blenheim. I attended HRPS and BDHS. I have worked for the municipality of Chatham-Kent and had the opportunity to work in the communities of Wallaceburg, Blenheim, Rondeau, Ridgetown and Tilbury.
The largest thing I want to advocate for is a French immersion program to be put in BDHS. While South Kent's population has declined, one of the largest contributing factors to the decline in BDHS's population is that it's largest feeder school Harwich Raleigh is now half french immersion, which has led to half of its students leaving Blenheim to go to CKSS.
Another issue I want to work on is helping to integrate elementary school sports between the public and Catholic school boards. With declining school populations it only makes sense to have schools that are located across the street from each other to compete against each other in sport.
As well, I am opposed to the accommodation review proposal of the mega high school of: John McGregor, Tilbury, Ridgetown and Blenheim.
FCSB all wards Louise Aitken
I am currently a trustee on the Conseil scolaire catholique Providence and I represent the French Catholic ratepayers of Chatham Kent. This board runs from Tobermory to Windsor.
As a mother, a grandmother, an aunt and a friend to many students and teachers, I always base my decisions on what is best for our students.
While attending conferences across Canada, I realize that Catholic education is not funded or only partially funded in some provinces. We must continue to be assured that the Ontario government continues to provide the necessary funding required to give all the French Catholic students the same advantages in learning that the other boards offer their students. If we want to retain our students at the secondary level, it is important to offer comparable programs that are offered by our neighbouring boards. This will allow these young adults the advantage of graduating from high school, fluent in both official Canadian languages.
For more than 20 years, I have tried to ensure that all of our students receive a high-quality French language Catholic education.
FCSB all wards Bob Demers
Robert (Bob) Demers has lived his entire life in Chatham-Kent, with a career spanning 30 years as principal and teacher with the now, Conseil Scolaire Catholique Providence (CSCP). Bob has a proven track record as School Board Trustee, and as former Vice-Chair and Chair of the Board, he gained valuable knowledge in budget and general operations specific to audit, management, school calendar, evaluation of the Director of Education, as well as political action whenever required.
As Trustee, Bob provided direction on policies and procedures that prepared students to become good citizens for our communities and country, with the CSCP boasting the highest Grade 12 graduation rate in Ontario for the past 2 years. Robert's goal is to maintain a strong French school system and with your help, he will continue to represent the needs of Chatham-Kent families.
Comments
comments