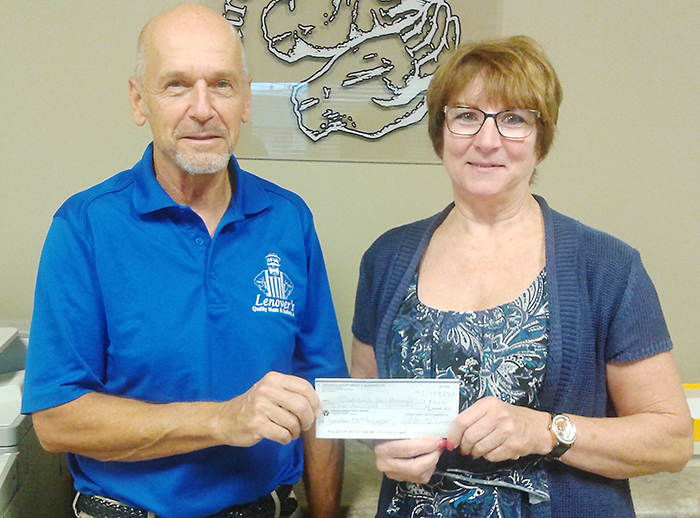 Mike Lenover from Lenovers Meats and Seafood Ltd., left, recently had a charity barbecue to celebrate the 80th Anniversary of the family-owned business.
With participation of Maple City Bakery for the buns, and Gypsy King with the corn, the two-day event raised $1,000.
Accepting the cheque is Brenda LeClair of Outreach for Hunger.
The money will go towards purchasing items for the food bank that are in need on the shelves this fall.
Comments
comments