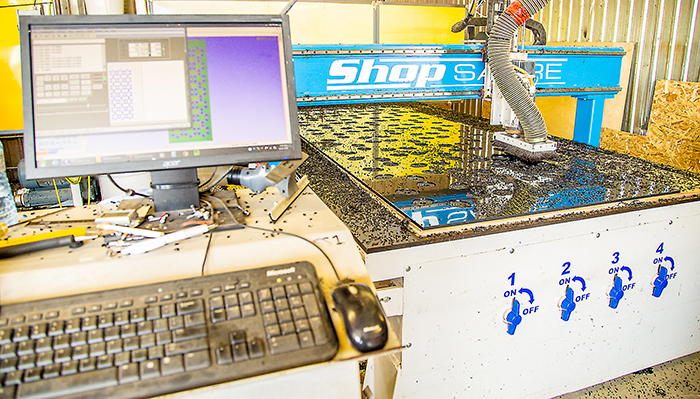 October is small business month in Chatham-Kent and across Canada. The month celebrates the important contributions that entrepreneurs of all sizes make in our local community.
In addition, the Chatham-Kent Small Business Centre is taking the opportunity to host and partner in a series of free events and activities including:
Workplace Safety & Prevention Services Seminar: Road Map to Simple Safety Solutions;
How to Sell on Etsy and Market to the World: Taking Your Business Global;
Thank You for Investing in Chatham-Kent: Chatham-Kent Chamber of Commerce Business After Hours;
CKWorks! Community Job Fair hosted by the Employment Resource Centre and Chatham-Kent Workforce Planning Board;
Fourth Annual Workplace Wellness & Recognition Workshop hosted by Chatham-Kent Public Health; and
TeCK Night Chatham-Kent 3: New Media Landscape and the Integration with Technology hosted by WETech Alliance
"I've seen statistics that indicate there are 1.14 million small businesses in Canada employing upwards of 97 per cent of Canadians," said Rosemarie Montgomery, business consultant with the Chatham-Kent Small Business Centre, in a media release. "We know that businesses come in all shapes and sizes, from the single person running it part-time to larger operations that employ a number of people. Locally, small business is a major contributor to our economy which is a great reason to shop local."
Montgomery added that no matter how someone decides to structure their business, Chatham-Kent Economic Development and the Small Business Centre are available to help provide important information, mentorship, and access to a range of business services.
"The number one reason people come to me wanting to start their own business is so they can be their own boss," said Montgomery. "I have clients who tell me that they love working extra hours on their business because they know that every bit of time, energy, and creativity invested is adding to their future and to their vision."
"I started my event planning business over the past year with the support of the Small Business Centre and they helped me prepare a very solid and actionable business plan," said Moréna McDonald owner of 519 Events and Promotions. "I've been so fortunate to see my business have steady growth and my events become more and more successful."
Small business month runs all of October. For more information about small business month and the Chatham-Kent Small Business Centre, please visit the website www.cksmallbusiness.ca.
Libby expanding into new markets
A company never satisfied to just do business as usual, Libby Manufacturing based in Blenheim, has combined their leading high quality polyolefin plastic sheet and roll stock with innovative manufacturing processes to deliver customized products built to meet customer specifications.
As a result, Libby is expanding into new markets across North America to offer clients the best products made from their superior extruded plastics.
"We've been working hard to become more than just a supplier of the raw product and have made significant investments into the latest CNC tooling and other manufacturing equipment so that we can meet our customer's demands," said Paul Fenton, sales manager for Libby Eastern Division, in a media release.
Established in 1981 as a farm machinery manufacturer and repair company, the family-owned business has evolved and reshaped itself to match the changing market needs. "Our business is scaling up and I'm proud to say it's because we've been aggressive in our approach to continuous improvement," said Fenton. "We have a history of building long-term customer relationships and working with clients to ensure they get the quality and service they expect. Ultimately we want to be their supplier of choice because they can count on the consistency of our product and our customer service."
"It speaks the world to other businesses when a company as progressive as Libby is calling Chatham-Kent home," said Geoff Wright, economic development officer with Chatham-Kent Economic Development. "We always talk about how Chatham-Kent is the perfect place to Live, Work, and Play, and Libby's continued success add to that by proving we're also the perfect place to invest, expand, and grow."
Libby Manufacturing has also taken a proactive approach to minimizing its impact on the environmental through the use of specialized technology. For example, thanks to their recycling procedures they are able to reuse nearly all of the unused material created during the manufacturing process.
"We think about our company and our products in terms of being generational. It is important to us that we approach production from a standpoint of being sustainable and ensuring that our products have a long lifecycle," said Fenton. "Our LibbyEco line is using a blend of recycled material and is drastically reducing the amount of waste generated in our landfills."
In addition to the new products, Libby Manufacturing has also expanded to create a new company called Polyboard Design that features an entire line of durable, weatherproof, and maintenance-free outdoor leisure furniture. "It's a new product, made locally, and it's a passion of mine," said Fenton. "I was getting tired of having to maintain outdoor furniture and decided to build something that lasts for years."
Polyboard Design is also offering customers made-to-order signs and silhouettes, hockey shooting pads, and a variety of parts and components out of the Libby high-density polyethylene (HDPE) sheets in a variety of colors and thickness.
For more information about Libby Manufacturing visit them online at www.libbymfg.com.
Cafe holds grand opening this week
Local Tilbury business, Ashley's Place, is pleased to announce the grand opening of their new café this week. This latest addition to their Get Away and Experience Paradise location is adding a new chapter to the ongoing five-year story of a business dedicated to helping people in the community.
"Ashley's Place started as a way to keep the memory alive of my beautiful, fun, and loving daughter, Ashley Doucet who tragically passed away," said Kim Doucet, owner and creator of Ashley's Place, in a media release. "Ashley was passionate about people and brought an energy and compassion that was contagious. She was so full of ideas and encouraged positive experiences from everyone she met."
In February of 2018, Ashley's Place graduated from the Chatham-Kent Small Business Centre Starter Company Plus Program and received a $3,500 grant to help them implement their business plan.
"I've been working with Kim for over four years now. Ashley's Place has reached a stage where the next natural step for them is to grow from a not-for-profit and become business based on social entrepreneurship," said Rosemarie Montgomery, business consultant with the Chatham-Kent Small Business Centre. "The social entrepreneurship model will ensure that they can put any income and donations they receive back into programming to help the community, and also continue to operate in a sustainable manner for years to come."
What started as a business honouring Ashley has grown to become a social enterprise with not-for-profit status that is dedicated to offering a wide range of programs to help youth, seniors, and anyone who needs assistance.
The café will further support the goals of providing an inspiring, nonjudgmental community space that allows groups to work together as a team and create a positive outlook on life, no matter the circumstances.
"Ashley was a registered early childhood educator and also a child and youth worker and she always strived to be a strong role model for kids," said Doucet. "We want to set a great example for youth and children by giving them the opportunity to share their ideas, be apart of making a difference in the lives of others, and help to teach them life enriching lessons."
The new café will feature a selection of traditional drinks including coffee, tea, and hot chocolate. In addition, they will also offer fresh soups, stews, sandwiches, and a collection of treats such as ice cream and smoothies.
Doucet added that, "This is an opportunity for us to be brave and try something that people have been asking us to provide. It will put us in a very different category with funds that I am confident will create many new, exciting, and beneficial programs and activities for our community."
Comments
comments