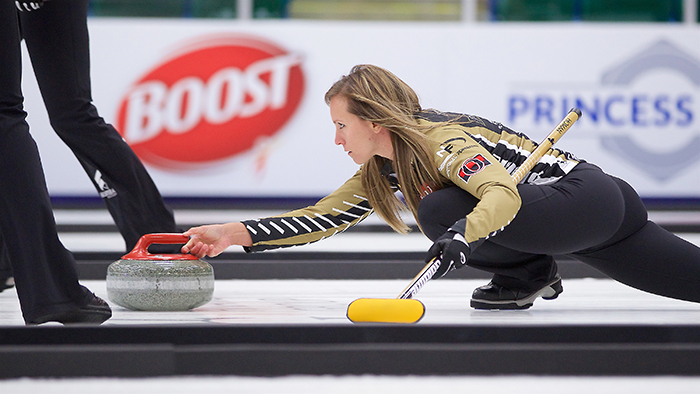 The heat of competition will hit the ice of the Thames Campus Arena later this month, as the Princess Auto Elite 10 event takes place in Chatham.
The curling bonspiel, Sept. 26-30, pits 10 of the best men's teams on the planet against one another, and a like number of women's squads will square off as well.
Fred Rose, chair of the Chatham event, said the competition is the cream of the crop.
"This is a world-class field. They are world, Olympic, Canadian and European champions who are heading this field," he said. "It's called the Elite 10 because it's the elite 10."
Four-time world champion Glenn Howard skips one of the men's squads that will rock the ice. Brad Jacobs, the 2014 Olympic gold medal skip, brings his foursome in to compete. So too does Sweden's Niklas Edin, reigning world champ and Olympic silver medalist.
They'll be joined by top-level teams from Canada and Scotland.
On the women's side, top Canadian teams, such as those of Jennifer Jones and Rachel Homan, both world champion squads, as well as that of Anna Hasselborg, the reigning Olympic gold medalist, will duke it out for supremacy.
Other women's teams taking part include squads from Canada, the U.S. and Switzerland.
The Elite 10 is the first curling event of the season, Rose said, and is part of the Pinty's Grand Slam of curling.
Rose added curling competition has gotten better, and younger, in recent years.
"There's a young surge of talent. Most of the ladies' team members are in their 20s," he explained. "These people are in great shape. They work out a lot. They're pretty much professionals; they do nothing else but curl."
Curling may be getting younger, but Rose said it still appeals to all ages, and gender mixing for teams is in full swing.
"The game has come a fair ways. We have people down at the club who are over 90 who still curl. The boundaries have been expanded. The introduction of mixed doubles is going to be an area of growth," he said. "That's where it needs to go. It gets the young family who has kids curling together."
This is the fourth event Rose has chaired, as he did three previously during his time living in Newfoundland. He has run world-level bonspiels in the past and travelled with Grand Slam of Curling on a volunteer basis.
He moved here in 2012, as he has a son whose family lives in Des Moines, Iowa.
"It's much easier driving from here. I like the winters a lot better here too," he said.
During his time working on curling events in Gander, and on the Grand Slam tour, Rose said he developed a wide variety of contacts, including former world and Olympic champion Kevin Martin, who is an ambassador of the Grand Slam tour and a television commentator.
That helped get SportsNet interested in the possibility of Chatham hosting the Elite 10 event.
"SportsNet came and looked at the facilities. We got things set and started selling tickets," Rose said.
There are fewer than 100 tickets left for the event, he added, and expects to sell out.
For tickets, contact www.chathamgraniteclub.org
While the curling is the highlight of the event, Rose said there's also an on-ice Pinty's Pub, where Sons of Kent beer, Pelee Island wine and Chilled Cork food will be available.
Live local bands will entertain each evening as well.
The opening ceremonies take place the Wednesday evening after 6 p.m., with the first curling action beginning at 7 p.m.
Quarter- and semi-final play takes place on the Saturday, followed by the finals on Sunday afternoon.
Rose said the event will be a boon to the local economy, as 100 hotel rooms are booked at the Holiday Inn Express, for starters. There are 50 people alone coming with the SportsNet crew that will provide more than 27 hours of live coverage of the event.
The teams and coaches also often travel with their families, he added.
Further, ticket sales have come from across southern Ontario.
Elite 10 events can easily bring upwards of $1.3 million into the local economy, Rose said.
The preparation for the Elite 10 event has underlined something Chatham is lacking, however, he added.
"It is showcasing the need for another ice surface. We need a double pad at least," he said. "I could have bid on and probably gotten the Tour Challenge – 60 teams. It's a developmental event, but we'd have needed a double ice pad to do that."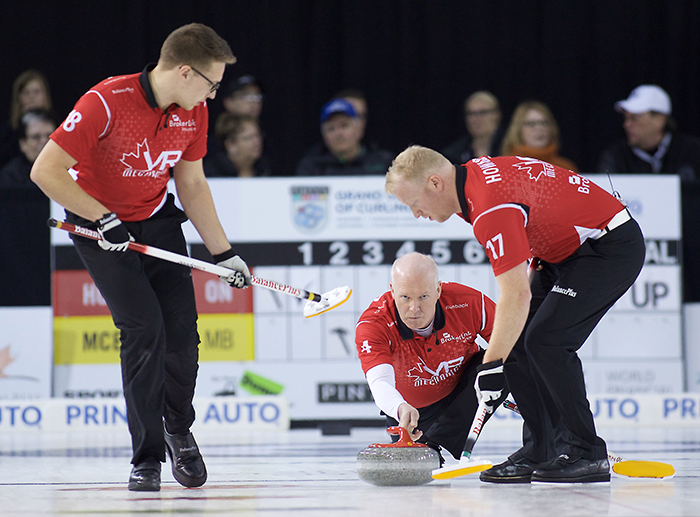 Comments
comments