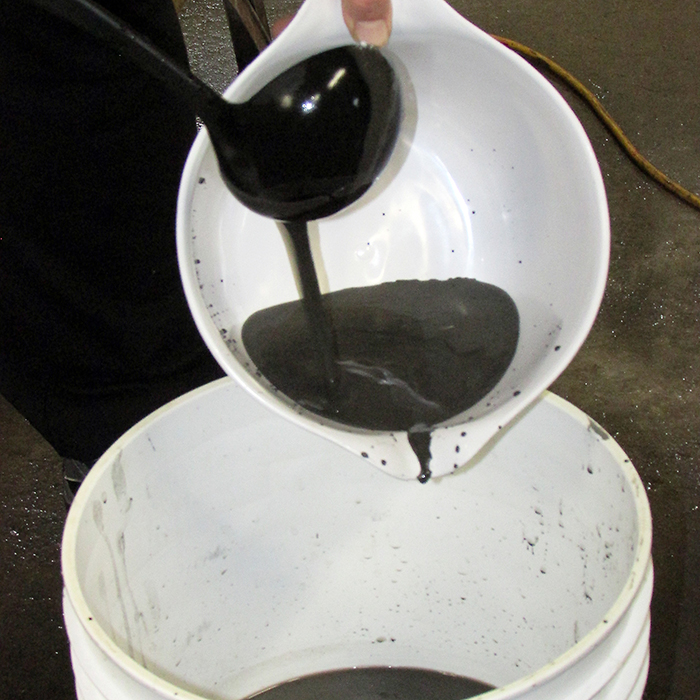 The Green Party of Ontario has put its support behind calling for a health hazard investigation into the effects of black shale on well water in Chatham-Kent, according to Water Wells First.
WWF spokesperson Kevin Jakubec said Ontario Green Party leader Mike Schreiner has personally visited a Dover township water well contaminated with black shale and made it clear that maintaining a sustainable water supply is a top priority and that the pollution of a drinking water supply is unacceptable.
The Green Party joins NDP party leader Andrea Horwath who called for a health hazard investigation in the legislature, along with Essex NDP MPP Taras Natyshak. Horwath visited a contaminated well in Chatham Township on a recent visit to the municipality, seeing the black shale in the well water first hand.
Kettle Point Black Shale, which is underneath much of Chatham-Kent, is known to contain heavy metals such as mercury, lead, uranium and arsenic. Testing by families with black shale in the water has shown, in one case, over 600,000 black shale particles in one millilitre of water, raising concerns about the long-term health effects of drinking the water.
"Water Wells First recognizes that the Liberal party and the Progressive Conservative party are the only parties that have not issued a statement from their respective party leaders calling for an immediate health hazard investigation into the polluted water wells in Chatham-Kent," said Jakubec.
Progressive Conservative MPP Rick Nicholls was asked by Jakubec prior to PC leader Doug Ford's visit to Chatham-Kent recently to arrange a tour of a contaminated well, but was advised that Ford was on a tight schedule.
Nicholls, along with Lambton-Kent-Middlesex MPP Monte McNaughton, have written letters to government officials requesting action on the well water owners' concerns, including asking for a health hazard investigation. In March, McNaughton raised the issue during Question Period.
"Members of Water Wells First express their disappointment that the Leader of the PC Party could not find time to see the problem firsthand as the other party leaders did," Jakubec said.
WWF is continuing to work on research, including literature reviews of studies, such as a November 2016 Pediatric Nephrology Journal article that summaries the concern about heavy metal exposure, especially in children.
Jakubec said the University of Windsor study currently underway to look at the black shale in the contaminated wells will help residents know more about how the shale will affect them and their families.