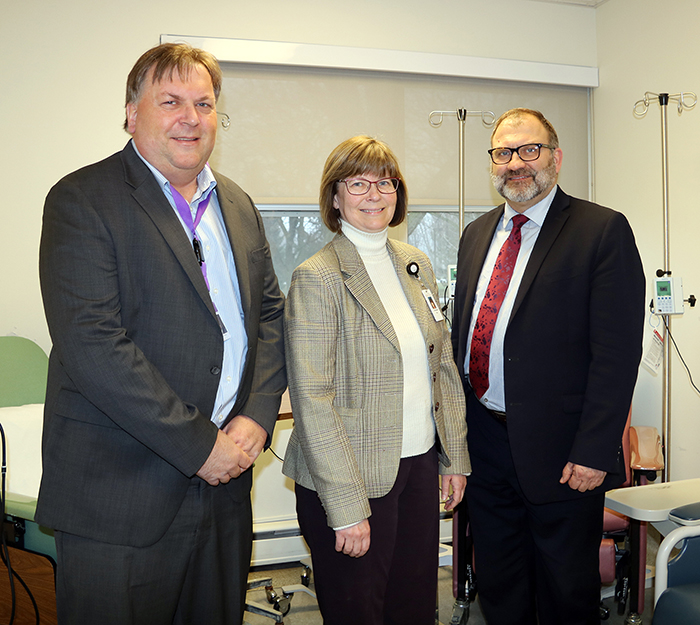 Some patients with the Erie St. Clair Local Health Integration Network (ESC LHIN) are now able to get care closer to home with the opening of a nursing clinic in Wallaceburg.
The nursing clinic is located in the ambulatory care area on the first floor of the Chatham-Kent Health Alliance's (CKHA) Wallaceburg site, and provides services including IV treatments and wound care.
This is not a walk-in clinic and is specifically for ESC LHIN home and community care patients with scheduled appointments.
VON is providing and managing operations of the clinic, and is a LHIN-contracted service provider with a strong, long-standing reputation for delivering exceptional nursing care at home and in the community. VON also services similar clinics across the province.
In 2016-17, the ESC LHIN served 39,474 home and community care patients. Of that, 5,484 patients were seen in LHIN-operated clinics in either Chatham, Windsor, or Sarnia.
The Wallaceburg clinic serves ESC LHIN patients in North Kent and South Lambton, meaning some patients who have been travelling to the Chatham clinic for treatment will be able to get care closer to home in Wallaceburg.
CKHA will continue to co-use the clinic area for its own ambulatory patients.
Comments
comments