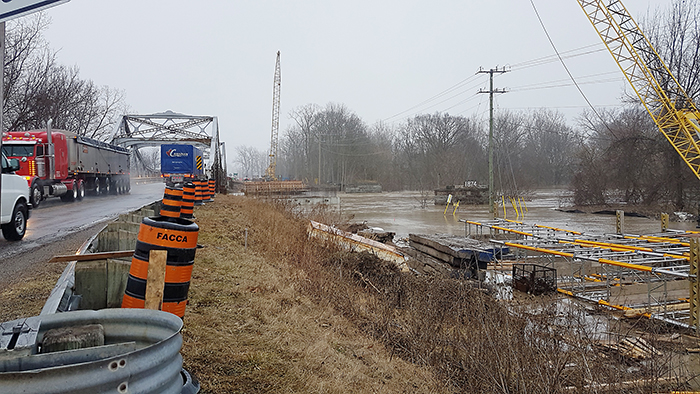 The Thames River is still rising in Chatham-Kent, and municipal officials warn there could be some serious flooding today in Thamesville.
Both elementary schools in the East Kent community, Good Shepherd Catholic School and Thamesville Area Public School, are closed today in anticipation of the flooding.
The Lower Thames Valley Conservation Authority predicts water levels to peak in Thamesville and Chatham areas this evening and into Saturday morning.
As the peak passes Thamesville, water is expected to back up local creeks into the community and cause flooding. According to the LTVCA website, "Based on past flooding events, water levels at the center of the community can be expected to be between 0.3 m and 0.5 m deep. These depths of flooding would be somewhere between what was experienced in 2008/2009 and the 1977 flood."
In Chatham, LTVCA predictions have the water rising to similar levels of the 1977 and 1968 floods. Some of the low-laying roads along the river will likely be closed as a result.