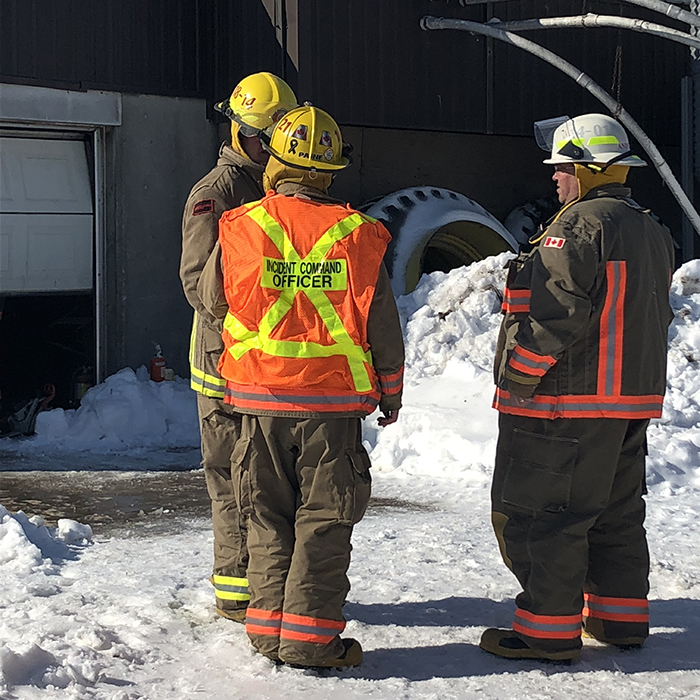 Despite the fact that a pig barn near Blenheim caught fire this morning four days after a house fire at the same address, Chatham-Kent fire officials are ruling it an accident.
Firefighters from stations in Blenheim and Erieau responded to a call about 11 a.m. this morning to 9170 Old Street Line to the call of a barn fire.
Officials say employees noticed flames coming from the roof of the structure and used a fire extinguisher to put out the blaze.
Firefighters arrived on the scene and cut away portions of the roof to douse hot spots.
Damage is estimated at $20,000. The quick reactions saved about 1,400 pigs, as well as most of the barn.
The Chatham-Kent Fire and Emergency Services prevention team attended the scene and ruled the fire accidental.
One of the workers at the barn was treated on scene for smoke inhalation.
On Thursday evening, a vacant farmhouse at the same address went up in flames. No word on the cause of that fire.