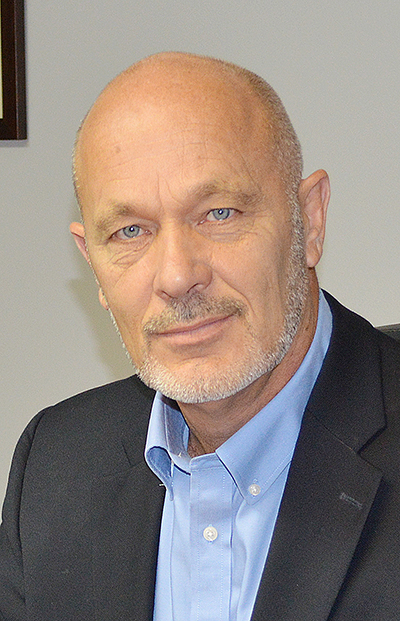 Chatham-Kent Leamington MP Dave Van Kesteren said he has 36 reasons – soon to be 37 – not to run in the 2019 federal election.
That's the number of grandchildren he has, with number 37 on the way in a few months.
Spending more time with his family is the primary reason said he will not seek re-election in 2019.
Van Kesteren has represented the riding in Ottawa since 2006.
He admitted election campaigns are gruelling processes, taking their toll on candidates and everyone around them.
Each election wore on him.
"When I was first elected in 2006, we were a minority government," he said, referring to the Conservatives that took power under Stephen Harper. "It (the focus) was to just to get to the next election. After 2011, I started thinking there will be a point where this is it."
That "it" time became more focused following the 2015 election, Van Kesteren said.
"I knew that was going to be my last election," he said. "I've given it serious thought. You know when it's time to hang up the skates."
Van Kesteren said the decision has nothing to do with sitting in Parliament as a member of the opposition since the 2015 election when Justin Trudeau and the Liberals replaced Van Kesteren's Conservatives.
"There's a possibility we'll be returning to power. He (Trudeau) has been floundering," the longtime MP said.
Instead, Van Kesteren said this decision is about himself and his family.
"Elections are tough. You need an army of people. My army has been my friends and supporters, but also my family too. It's been hard on them," he said. "When I first ran, my wife (Faye) was kind of quiet about it for about two weeks. She said I needed to do it. She's always been behind me, but I think she's ready.
"It's time for me to spend some time with her and the rest of my family. I want to be home and with her."
Van Kesteren said he wanted to announce his planned retirement from politics well in advance of the Oct. 21, 2019 election to give a potential successor plenty of time to get ready.
"I wanted to do this early. We wanted to first of all get enough people to think about whether they wanted to do this," he said. "But also to give them time to plan their campaign and pull a team together."
Van Kesteren believes there is no shortage of qualified potential local candidates. But few of them want to go through the process.
"There are probably lots of people who can do the job," he said. "You've got to get the nomination and you have to get elected. That's tough. That probably stops a lot of qualified people from stepping up. There's a real possibility they will not be successful."
That rejection can be brutal.
"It's rejection on a major scale. It's a tough loss to take. A lot of people don't get back up after their first one. You have to keep working away at it," he said.
Van Kesteren speaks from experience. He lost his first bid in 2004 – by about 400 votes – to incumbent Jerry Pickard.
Two years later, he topped Liberal candidate Jim Comiskey.
Since that victory, he's travelled from the riding to Ottawa and back to the tune of more than half a million kilometres. Most of that was done behind the wheel, as he opted to drive rather than fly.
"I made a decision early on to drive. You don't have a lot of quiet time, but that period of time – six or seven hours – gave me a lot of time to think," he said. "How many times I'd call my assistant, saying, 'I'd just thought of something.' It was much better than flying, and was time well spent."
Looking back, Van Kesteren said he has enjoyed serving the riding, and representing the nation. He's had the opportunity to meet the king of Holland, to sit down with the president of Turkey, the president of Taiwan, and to meet people across Canada.
"These are amazing things. I have a better understanding of the world and where we fit in," he said.
Where Van Kesteren fits in after the 2019 election is at home. He said he doesn't plan on returning to the car dealership he started in 1987.
"They don't need me there. I do want to stay busy. I still feel good," he said. "I will be 64 at the end of this. Something will come along. I'm sure there will be another opportunity to serve. I'll look at it at that time."