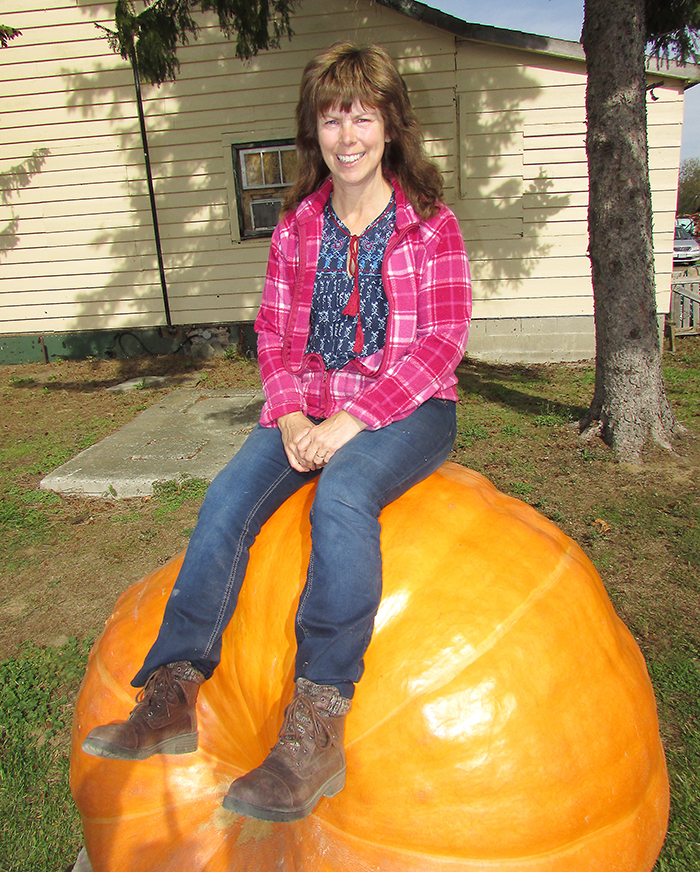 Drive by Joyce Farm Market on Longwoods Road across from the Bothwell turn off and you might have to look twice.
On display is a giant pumpkin grown by neighbour Jeremy Demaiter, weighing in at 1,180 lbs.
It scored second place in a recent fair he entered it in. Kelly Sheppard of Joyce Farm Market sits on top of the pumpkin.
Sheppard said Demaiter brings over his pumpkin each year after the fair for kids to climb on.
Comments
comments