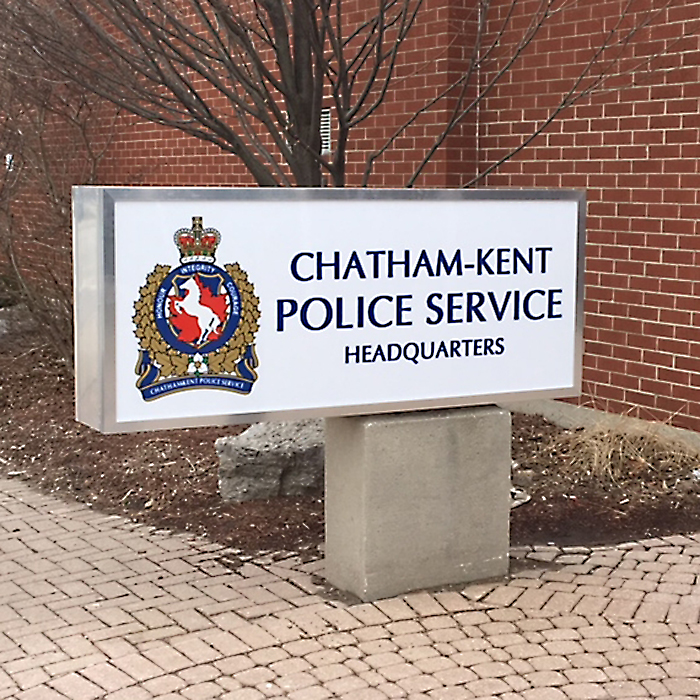 All uniform members of the Chatham-Kent Police Service will begin training later this month to use Narcan nasal spray to treat overdose victims in emergency situations.
The recommendation was approved at the Police Services Board meeting held recently, and Police Chief Gary Conn said the move has been made to try and address the increase in overdoses from the misuse of prescription drugs and fentanyl-laced illicit drugs.
The Chatham-Kent police join other first responders, social workers and community organizations in the use of the nasal spray to try and prevent deaths due to overdose.
"The potential deadly drug fentanyl continues to be a concern for police officers, especially those working as first responders in our communities," Conn read from a report from Insp. Brian Biskey. "With the increased prevalence of fentanyl, fentanyl analogues and synthetic opioid powders on our streets, there is very real danger of exposure."
The Narcan can be used on a suspected overdose victim or on a police service member who has been exposed to the drug. Each frontline officer and members of the specialty units will carry the Narcan on their uniform.
Conn noted that a person can't overdose on the Narcan, which is a one-dose kit.
"This is not just a local issue, it's a provincial issue and the Ontario Association of Chiefs of Police are lobbying the government to support funding municipalities for the purchase of Narcan kits," Conn told board members. "We hope to be reimbursed if not for all, then a portion of the cost."
The initial purchase of 166 Narcan kits costs $8,217 and the kits are good for two years. The supplier gave the service 15 reusable demo kits at no cost for training. Conn said that if future funding doesn't come from the provincial government, the board will look at adding future costs to the budget.
Comments
comments