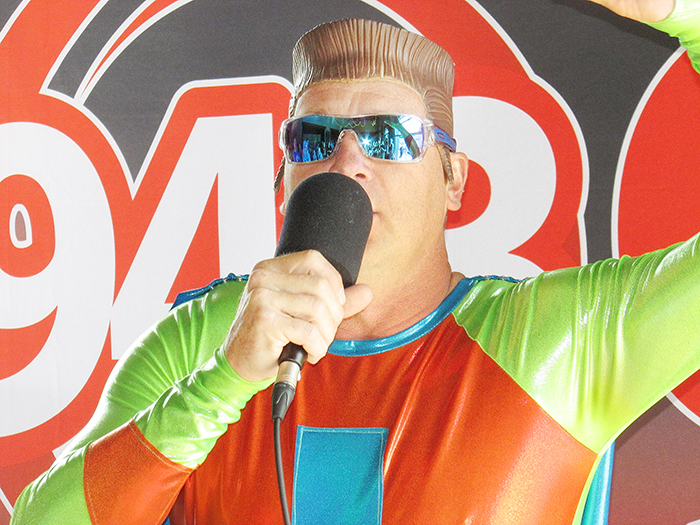 A dozen days of positivity in Chatham-Kent culminated Friday night at the Chatham Capitol Theatre.
Hundreds attended the event, which wrapped up Positivity Day and the previous days of positive thinking and acting leading up to it, featuring high-energy entertainment and, of course, appearances by Capt. Positive and Opti-Woman, the faces of positivity in C-K the past couple of years.
It began in 2016 as a day of positivity, organized by Chatham Coun. Darrin Canniff, but is now up to a dozen days.
Canniff said it needs to grow.
"Hopefully the trend continues year round," he said. "People are understanding the message and how good it feels to be positive."
Still, Canniff admits he was floored by how residents around the municipality have embraced Positivity Day.
"This is beyond any expectations that I had across Chatham-Kent. Virtually everywhere we went, there was a great response," he said. "Schools brought entire student bodies out, and what some did was amazing. They hosted pep rallies, or had teachers dressing up as superheroes."
Canniff said the positivity movement is nothing new, but rather a giant highlighter.
"It's promoting the idea of focusing on the positive," he said. "We're not creating optimism, we're highlighting it."
Comments
comments