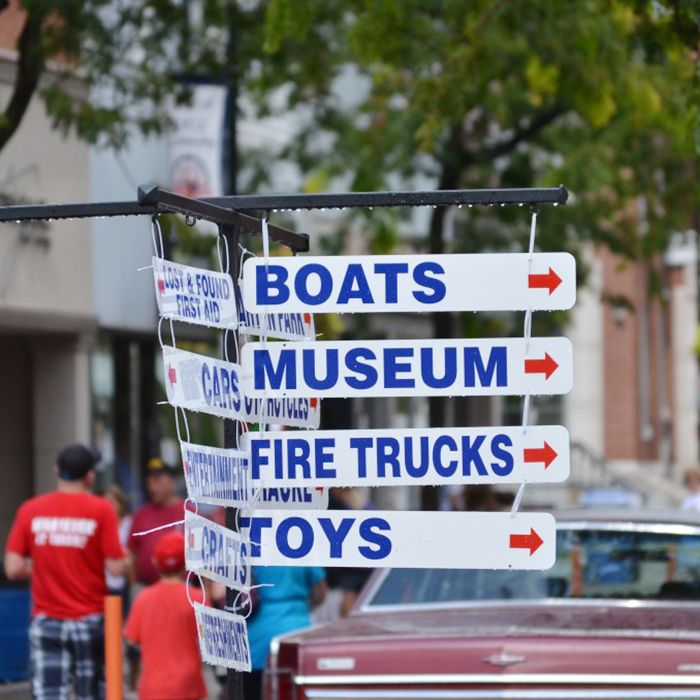 While still about two weeks away, WAMBO organizers say they're ready.
"We're locked and loaded. We're ready," Bill Wolsing, chair of the organizing committee, said. "At our most recent meeting, all 16 managers gave me the thumbs up; we're good to go."
The 29th Wallaceburg Antique Motor and Boat Outing – WAMBO – takes place Aug. 11-13 this year.
"WAMBO is Wallaceburg's grand event," Wolsing said. "It's our weekend to show the visitors what we're all about. Especially on Friday night downtown, it becomes a homecoming. It's great to see the smiling faces and everyone is always excited to be here."
Vintage watercraft will cruise up the Sydenham and dock in Wallaceburg for the weekend, their owners proud to showcase the vessels for passersby. Classic cars will parade through the community Friday evening and be on display throughout the weekend.
"My favourite element is probably the parade on Friday night. Lots of cars going through town. Everywhere you look, there's something going on," Wolsing said.
Even if you aren't into the classic cars and boats, there is music entertainment all weekend long, as well as food, crafts, a toy and model show, a flea market, soap box racing, a fire truck parade, and the ever-popular cardboard boat races, which take place on the Saturday at 1 p.m.
"We're a family-oriented event. The cardboard boat races are a great, big hit," Wolsing said. "It's cheap and it's fun. You know you're going to get wet."
Participants can only use cardboard and duct tape to create their boats and paddles.
You have until July 31 to enter.
Wolsing reminds people there is no charge for WAMBO.
"We're also a free event. We've taken pride in maintaining that for the past 29 years," he said.
It is shaping up to be a banner year for WAMBO, he said, as they are ahead on boat registrations this year.
"The water levels are up. Lots of American boats are coming this year," he said.
But, like many outdoor events, WAMBO is weather dependent.
"Let's hope the weather co-operates this year. When we have good weather, we have good numbers," Wolsing said. "With boats, fire trucks and cars, some owners think if there is going to be a drop of rain, they won't bother coming. These (vehicles) are their babies."
Wolsing said the WAMBO committee is full of people committed to the event.
"These are all community-minded people and they want to help out as much as they can," he said.
The planning for WAMBO by the committee is almost non-stop. Wolsing said the work on the 2018 WAMBO – the 30th – would begin the week after this year's event.
For more information, visit: www.wambo.ca
Comments
comments
« Of leaks, flying cats and sarcasm Camp a dream come true for Neuts »