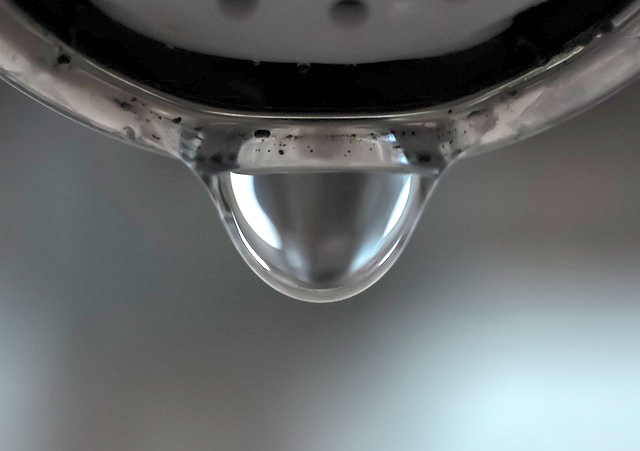 It is said the best-laid plans of mice and men often go awry. The same is true for plans that aren't all that detailed.
Case in point for me – a man, not a mouse – came on the weekend. I rose early Saturday morning with the intention of replacing some fluorescent lighting in our basement with newer LED pot lights – purchased locally, of course, at the Lighting & Accent Gallery. Yard work would follow, weather permitting.
But as I shifted several items around and went to place something into storage in the furnace room, I noticed a glimmer on the floor. There was nothing in clear plastic that the cat could have knocked over, leaving me with the grim reality that there was a leak.
The water heater valve at some point had started dripping water, and it had leaked into about a third of the furnace room. I grabbed our mop, only to learn its sponge head was in such need of replacement that it was more likely to fall off than to pick up water.
Old towels served as a necessary backup. I soon had most of the water soaked up and a pan in place to catch the drips. A message to Cindy at Absolute Comfort quickly told me it was a valve issue, but there was nothing in their shop to fix the problem so it would have to wait until Monday morning.
No problem. I could empty the water pan repeatedly until then.
With the water mostly sopped up – I still had to move an old dresser we use for storage in the furnace room and clean up underneath it – I shifted other items to my downstairs office space, which abuts one wall of the furnace room. I was greeted by an expanding area of soaking carpet. Unfortunately, some vintage LPs – I'm talking Frank Sinatra and other big-band classics – sat atop part of the water.
I got them out of the area and cleaned up their wet ends as best I could. It was time for some heavy-duty fire power – the shop vac.
All this time, my lovely daughter, Brenna, was blissfully asleep upstairs, my wife was at work, and the cat was doing his absolute best to get in my way. I woke the kid – the vacuum would likely have done the trick anyway – and asked her assistance. As she gathered her composure, I went down to start sucking up water. Finn, the cat, was gnawing on the end of the vacuum pipe. I knew of an easy way to fix that – turn on the vacuum.
He jumped about three feet in the air and scampered upstairs in a flash.
One problem solved.
I put the squeegee attachment on the vacuum and went to work.
Enter my intelligent kid. I asked her to take over and set about checking the furnace room again. Upon my return to the teen, she said she didn't think it was picking up much water. While I pointed out the water in the vacuum, I had to admit she was right. So I removed the squeegee element and had the attachment so it would sit flush on top of the carpet and set to work sucking up water.
Thanks to my kid's observation, things proceeded much more quickly.
While I ran an errand, she and my wife also checked under the old dresser and found no water pooling there.
Upon my return, I put a fan in place on the office side, and brought the shop vac to the furnace room to suck up any remaining water there. No sign of the cat, as he opted to steer clear of the basement. Apparently, he hates vacuums.
Eventually, I started working on the basement lighting, pulling down the fluorescent lights. When I asked for Brenna's help with some wiring measurements, she saw my project and calmly asked, "Do you know what you are doing?"
I just shook my head. I received honest concern and a bit of sarcasm in one short sentence. The apple indeed has not fallen far from the tree.
But after I cut my holes in the drop ceiling, installed the pot lights and cleaned up, she returned to the basement to check on my progress.
Brenna left, impressed. It turns out her dad did pay attention in high school electricity class, and knows how to turn off a breaker to safely work on simple electrical wiring!
By this time, the yard work was on hold. It was pouring outside.
The next morning, I added a dimmer to my work in the basement, and really impressed the kid.
As for the water heater, Pete from Absolute Comfort showed up Monday morning, slapped on a brass cap and was gone in a heartbeat.
That simple.
I had visions of having to drain the hot water tank and being tied up for hours.
Simple electrical wiring, I know. Anything about hot water tanks, apparently I do not.
Comments
comments