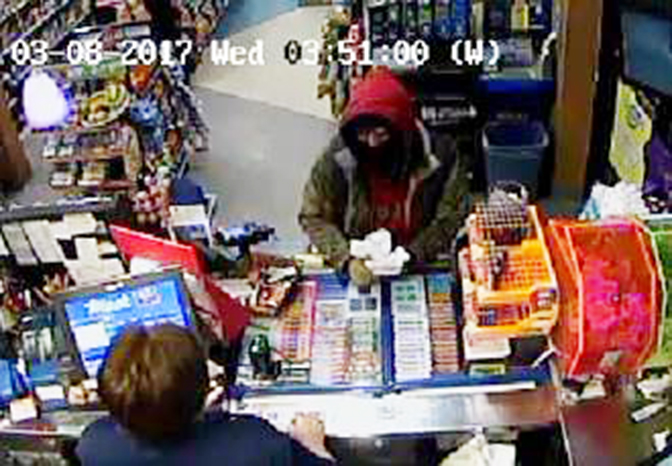 Chatham-Kent police are asking for the public's help in finding the man who robbed the Mac's store in Thamesville early this morning.
Around 3:50 a.m., a man entered the Mac's convenience store located at 25 Victoria Street.  He handed the employee a note with writing on it, asking for the money in the till.  Once the suspect received some money, he left the store and got into the driver's seat of a full-size black pick-up truck and drove away.  The front and rear license plates of the truck were covered in mud.
The suspect is a male, 5'10, slim build, approximately 180 – 190 pounds and his nose was blacked out with what appeared to be some type of paint.  He was wearing black wrap-around sunglasses, gloves, a red hoodie and a black vest.
There was no weapon observed by the employee, nor did she report being physically harmed.
Anyone with information is asked to contact Constable Kevin McCaughey at kevinm@chatham-kent.ca or at 519-436-6600 extension #84918.  Anonymous callers may call Crime Stoppers at 1-800-222-TIPS (8477) and may be eligible for a cash reward.
Comments
comments