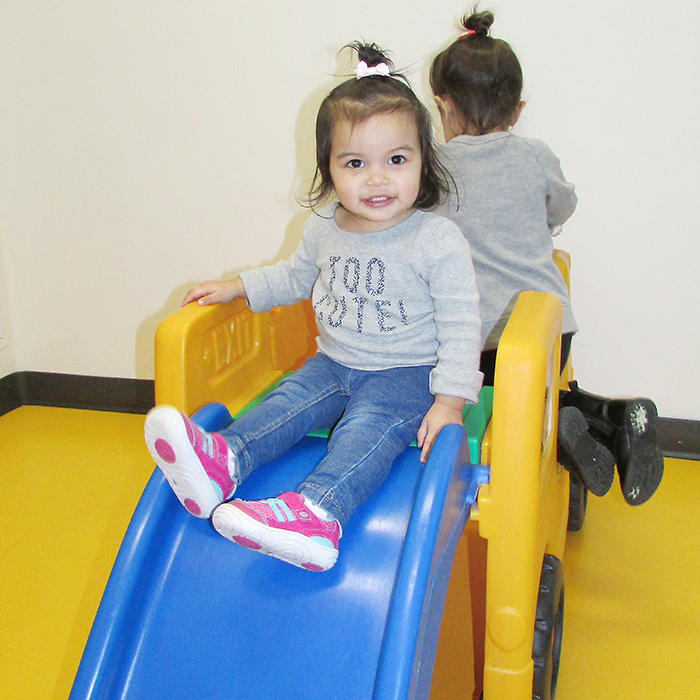 The YMCA of Chatham-Kent received a hand up from a local business to kick-start its annual Strong Kids campaign Feb. 16.
Tek Savvy donated $15,000 to Strong Kids, a fund designed to help allow families in need be able to afford to attend the YMCA.
"We believe every child deserves a chance for a healthy start," Amy Wadsworth, general manager of the Chatham-Kent YMCA said. "Strong Kids offers assistance to families in need."
It's the focus on the children that attracted Tek Savvy's support towards this year's Strong Kids $110,000 campaign, company chief financial officer Catherine Playford said.
"One of the reasons why Tek Savvy chose the Y is because of the work it does with the kids," she said. "Tek Savvy believes in giving back to Chatham-Kent. It takes a village to raise a child and we want to be part of that village."
Playford admits she has personal reasons for wanting to help out with the Strong Kids campaign as well.
"I'm a huge fan of the Y. I learned to swim at the Y; my children learned to swim at the Y," she said.
Playford said she's particularly impressed with the various programs the Chatham-Kent YMCA has for teenagers.
"Ages 13-17 are very important years in kids' development," she said. "This is a safe place to come and express themselves."
Wadsworth said a big fundraising element this year is the Giving Hands effort. Give as little as $5 and you can have your name placed on a paper hand that will be posted in the Y.
"It could be $5, $50 or $500; we sincerely appreciate any amount," she said.
Jim Loyer, chair of the Strong Kids campaign, purchased the first hand at the press conference Feb. 16.
For Loyer, it was a no brainer. He said volunteers and staff give more than just their time, as they all tend to be active financial contributors as well.
He believes in Strong Kids, and has seen how it impacts so many people in the community.
Loyer said 2016's campaign raised more than $93,000, thanks to the efforts of 31 volunteers and hundreds of donors.
As a result, Strong Kids helped nearly 1,100 people gain access to the YMCA's programs who may not normally have been able to afford it.
"This is a hand up, not a hand out," he said.
Catherine Harvack said she appreciates the campaign, which allows people such as herself to be a member at the YMCA.
"We get to participate in everything here," she said. "Anything is possible."
For Harvack, the Y staff is supporting her on her goal of achieving better health.