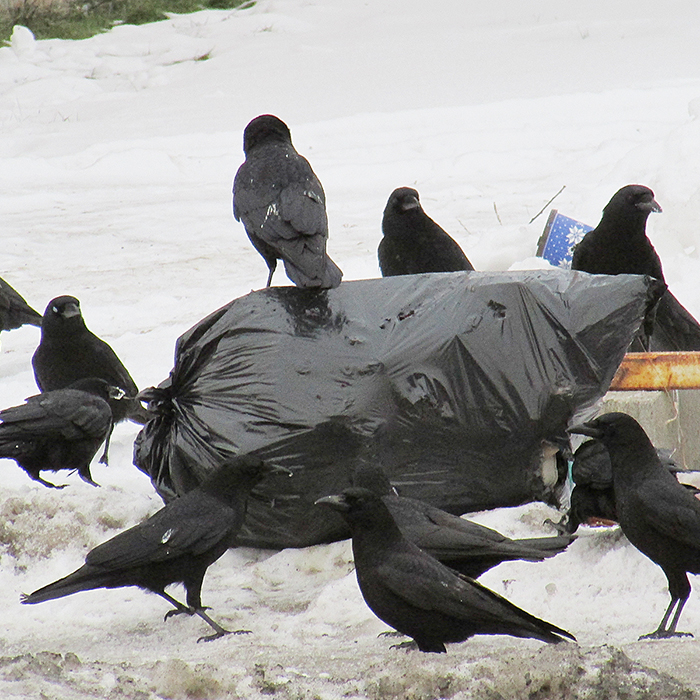 After much discussion about crows, Chatham-Kent municipal council has got nothing.
In a report to council requested by Coun. David VanDamme, staff outlined how council dealt with the crow issue in the past and how successful, or not, those efforts were. The report, however, did not make a clear recommendation for how council could go forward in dealing with the crow problem.
VanDamme said he wasn't sure staff had enough time to get all the information they needed to make a recommendation, but suggested an ultrasonic mobile device similar to ultrasound could be investigated to use to scare away crows from the roosting sites. He also said speaking with hunt clubs to get them on board should also be moved on right away.
"We probably haven't given them enough time," VanDamme said. "There is no clear or definitive answer on how to move forward and we need to see a definitive path of how we can move forward as a municipality. It's about the damage on the ground. The impact on businesses and people is a paramount factor here."
Well into winter at this point, he added that any action may be too late this year and may end up being a waste of time and money.
Several members of the community spoke to council about a possible crow cull, with most believing their needs to be a way to deal with the problems other than "eradicating" the entire crow population in the area.
According to Coun. Trevor Thompson, southwestern Ontario has the largest population of crows in all of Canada, and Chatham-Kent is directly on the migratory path of the American crow, and the issue "needs more finesse than urgency."
Crows are carriers of West Nile virus, a disease he said has decimated their numbers.
"I am very much opposed to a cull. Shooting has failed when dealing with a large number of crows," Thompson said to council. "We're going to end up on the map as the community that killed all the crows and be famous for all the wrong reasons. And if the crow becomes a protected species because of it, we still will have a problem."
VanDamme made a motion to put $40,000 into the budget to find a solution and to talk to hunt clubs about a possible cull. His motion failed for lack of a seconder.
"It's about civic pride. We are paid to listen and make decisions that affect people's lives. We have a crow problem and the time is right to take pro-active steps," he said. "We need to do something to mitigate the problem as best we can."
Responding to questions about the use of the ultrasonic noise device, report author and Director of Planning Services Bruce McAllister said more investigation would be needed, as the units are used primarily at airports for smaller, localized solutions.
Also, if they spoke with hunt clubs, they would need to also consult with the Ministry of Natural Resources.
Mayor Randy Hope, who advocated a cull, said he does not want to see crows eradicated. He wants to find a solution to the problems local business and seniors are having with crow droppings.
He also said in listening to delegations he believes people in the community who are knowledgeable about the issue may have a better solution than council can come up with.
The report from McAllister was received and the issue deferred until the new year.