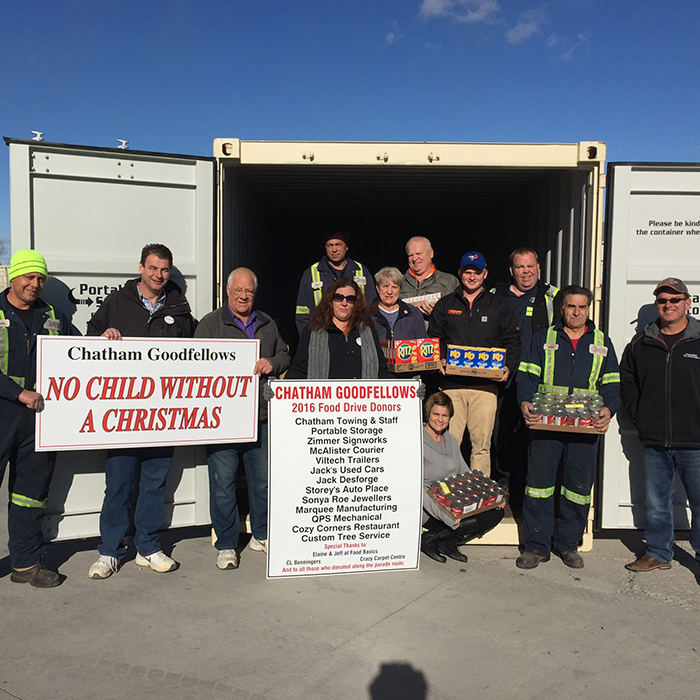 This year, Chatham Towing and Portable Storage teamed up to enter a float in the Downtown Chatham Santa Claus Parade to gather non-perishable food for Chatham Goodfellows.
Employees pushed shopping carts along the parade route to collect the non-perishable food.
In addition to the food collected that evening, other local business donated money and food to make their food drive extremely successful.
Several thousand dollars of non-perishable food and cash was donated to Chatham Goodfellows on Monday afternoon.