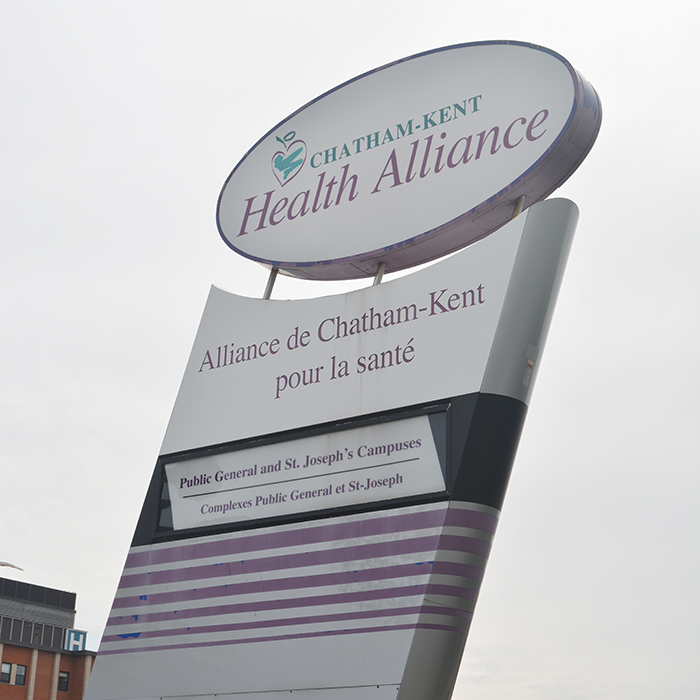 Ken Deane's first task as interim CEO of the Chatham-Kent Health Alliance will be to listen.
"I need to understand the organization and the community it serves," he said. "I want to understand the good things (we're doing) and the issues we face,"
Deane was appointed by CKHA Supervisor Rob Devitt Wednesday, replacing Colin Patey who left the organization.
Devitt himself was appointed Sept. 1 on the heels of a report by a provincial investigator that found issues in operations, governance and management.
Deane's role will be to handle the day-to-day operations of the CKHA, leaving Devitt to work on governance and other issues.
"I arrived at nine and I met with senior management until 11," he said. "I want to get to know them and them to know me."
Despite issues raised by the investigator, Deane said he was impressed by the "clear commitment and professionalism" of staff. "My job is to support the front line."
He said he expects the appointment will be for a six-month period although there is no firm time frame.
Most recently Deane served as Interim Chief Executive Officer at the Leamington District Memorial Hospital.
He has held the position of Chief Executive Officer at the Hotel Dieu Grace in Windsor and St. Joseph's Health Centre in Toronto.
He has also served as an Assistant Deputy Minister at the Ontario Ministry of Health and Long-Term Care and as a Hospital Supervisor under the Public Hospitals Act.
Comments
comments