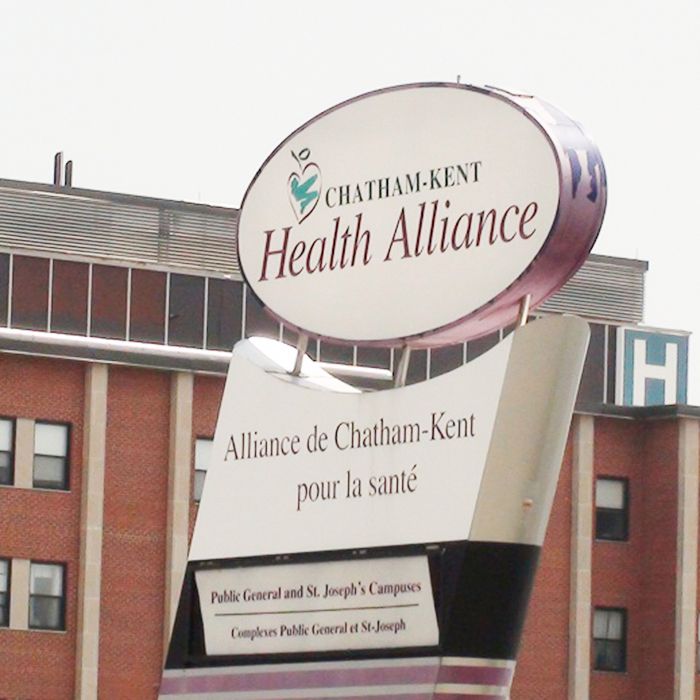 Despite disagreeing with parts of the provincial investigator's report into the Chatham Kent Health Alliance, CKHA President and CEO Colin Patey this morning pledged support for the expected appointment of a provincial supervisor.
"Over a very short period of time, the investigator attempted to examine some of our organization's processes and practices. Like any institution, we expect we have room for improvement. We are committed to making improvements. The brief report did contain inaccurate information and statements which on their own misrepresents the character of our organization. I believe we all need to better understand the report's findings in context in order to appropriately move forward as an organization," he said in a statement.
"This has been a challenging journey and a difficult year. I believe that the appointment of a supervisor is necessary and will help bring stability to our governance situation. The long standing governance issue needs to be addressed in order to restore confidence in the local healthcare system. As with the investigator, the supervisor will have our full cooperation and support in completing their work."
In her report, provincial investigator Bonnie Adamson slammed alliance officers and Chatham hospital boards as not acting in good faith regarding Sydenham District Hospital as well as having cultural, financial and organizational issues.
The provincial ministry of health appointed Adamson in June after the relationship between the Wallaceburg and Chatham boards and staff broke down over the issue of emergency services to North Kent.
Health Minister Eric Hoskins received her report August 10 and a supervisor should be appointed by the end of next week.
In a letter to the Chatham boards and that of Sydenham District Hospital, Hoskins wrote, "this government places a high value on and is a strong supporter of volunteer, local public hospital governance.
"However, in my view, the delivery of hospital services are now in jeopardy and I believe it is in the best interest of the patients and the people who depend on your hospitals to act now before the situation further deteriorates."
In making her recommendation she said no further investigation was necessary.
Adamson's team team interviewed more than 66 individuals, some more than once.
"For the most part, the current Alliance Directors' differences seem irreconcilable and so deeply entrenched that the Investigator does not believe they are capable of objectively assessing any options for reconciliation." she wrote. "ln fact, the investigator has for the most part, concluded that the current Alliance Directors are barriers to any such solutions."
Her report stats "the CKHA organizational culture has been frequently described by both hospital staff and medical staff to be one of fear, intimidation, distrust and an unsafe environment in which to voice their opinions without retaliation. A hierarchical and centralized decision-making management style that also lacked in transparency was also frequently described."
The report found no instances of sub-standard care at either the SDH or Chatham campus emergency departments, refuting allegations by CKHA administration that it was "unsafe."
SDH board chair Sheldon Parsons said he would withhold comment until tonight's board meeting, other than to say "vindication is a harsh term but accurate in this case. "
"I was pleased at the glowing comments concerning care at both sites," he said.
Comments
comments