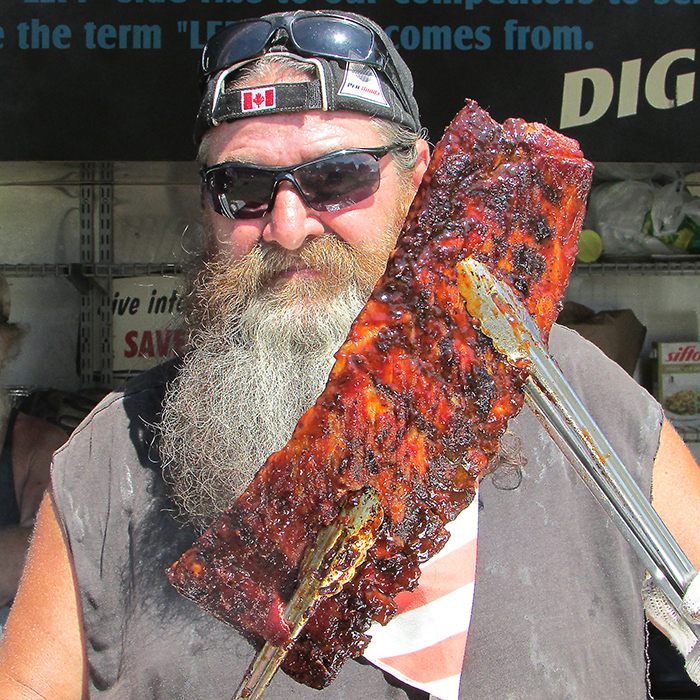 Even a native Kentuckian found it a little warm in Tecumseh Park Friday.
Tex Robert Jr., part of the Kentucky Smokehouse team at Chatham's Rib Fest again this year, was out in the hot sun and standing over a hotter grill on the weekend, flipping racks of ribs and slathering on the sauce.
He said he tends to be north of the border each year, for his nation's birthday, but the former member of the U.S. Marine Corps doesn't mind.
"I love Canada. I love the people," he said.
And he really likes the folks of Chatham.
"Every year we've been here, it has been an awesome show," he said. "The people of Chatham are great. This is perfect: A grandpappy Kentuckian cooking up ribs for Canadians."
Ribfest featured five rib vendors, various other food sellers, midway rides for the kids, a beer tent for the adults, and music for everyone.
Organizers, according to published reports claimed upwards of 30,000 people attended the weekend event.