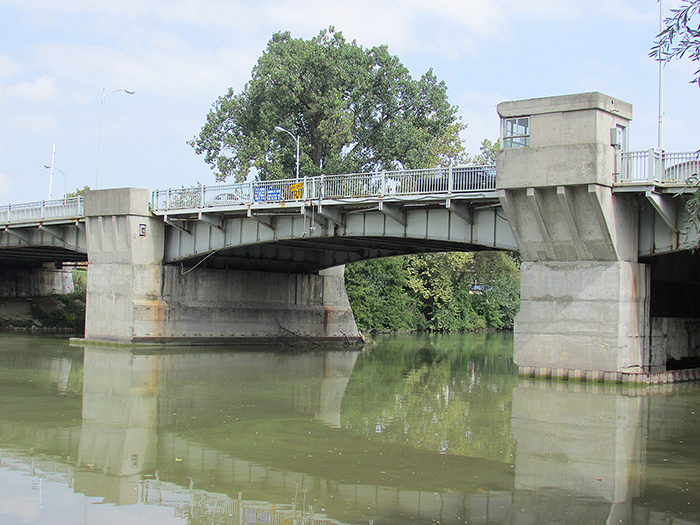 Bridgework on the Parry Bridge on Keil Drive in Chatham will begin next week.
According to municipal infrastructure and engineering staff, work was to start May 9, but it was delayed until next Tuesday, May 24. From then until June 1, the bridge will be down to one lane in each direction.
Expect delays. C-K staff advise people to use an alternate route when possible.
The bridge rehabilitation will eventually lead to a temporary full closure of the Parry Bridge. Municipal staff say that timeline will be announced at a later date