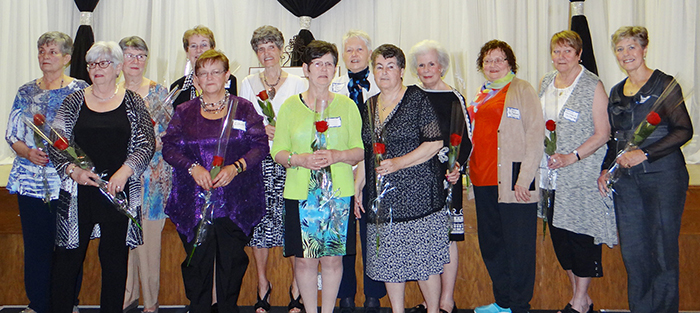 In keeping with Nursing Week, St. Joseph's Nurses Luncheon Group celebrated the 50th Anniversary of the class of 1966, at Club Lentinas recently.
Back row, from left, Marg Brady, Doris Doyle, Karen Little, Jeanine Driessen, Patricia Ransom, Helen Kehoe, Marie DeCaluwe, Marilyn Verstraete and Cathy Dawson. Front row, from left, Mary Dodman, Elaine Blain, Rosemary McCallum and Ann Suto.
A total of 186 graduates attended, which included Doris Hunter from the class of 1941 and Phyllis Eurry class of 1942.
Those in attendance came from across Canada and the USA.