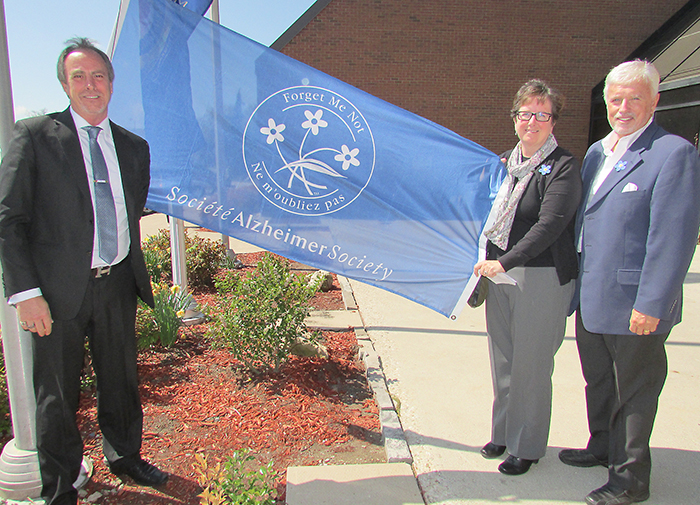 The Alzheimer Society of Chatham-Kent gathered at city hall Friday morning to raise their flag to promote awareness of Alzheimer's disease and related dementias and the resources available in our community to help with diagnosis and patient and family supports.
This year, 2,500 people over the age of 65 will have been diagnosed with dementia and by 2030, that number is expected to rise to over 4,000. Approximately 60 per cent of those are women.
Pictured, Mayor Randy Hope, left, gets help from Mary Ellen Parker, Alzheimer Society CEO and from Rick Nicholls, MPP Chatham-Kent Essex to raise the flag.
The organization is hosting a fundraising walk Saturday (May 14) morning at 9 a.m. at the Downtown Chatham Centre with a goal of $10,000 that will be used locally for programs and services such as in-home respite, day programs, assessments and counselling and education.
In case of inclement weather, walkers will be inside the mall. Anyone who would like to participate is welcome to attend and register at the event, call 519-352-1043 or go to www.alzheimer.ca/chathamkent.