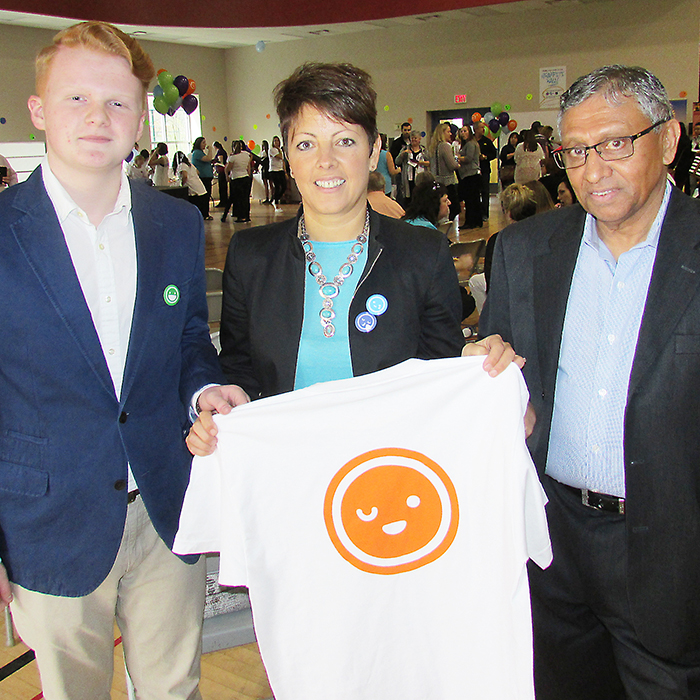 Young people in Chatham-Kent who want to use mental health services will soon have the opportunity to do so in a setting that was designed for them and by them.
The ACCESS Open Minds Centre in the former YMCA building on King Street held a ceremony Monday afternoon. The building is expected to be fully operational by September.
The idea behind the facility is to provide a broad based, easy to use facility that cuts across a myriad of programs.
It is one of 12 across Canada and the only one in Ontario to feature a model that connects youth and adolescents aged 11 to 25 with mental health services all under one roof.
ACCESS has been launched under Canada's Strategy for Patient-Oriented Research (SPOR). It is funded through a partnership between the Canadian Institute of Health Research (CIHR) and the Graham Boeckh Foundation at a cost of $25 million over five-years.
The choice of Chatham-Kent was due in part to strong local mental health integration efforts by the Chatham Kent Health Alliance and Canadian Mental Health Association Lambton Kent.
"Chatham-Kent's deep commitment to youth mental health services is providing a role model for communities across Canada," said Ian Boeckh, President of the Graham Boeckh Foundation.
Part of that effort was the creation of a Youth Advisory Council (YAC) last year to co-design both the physical and virtual spaces of ACCESS.
Chaz Langford, one of the volunteers who helped shape the effort said, "I really want to see the ball keep rolling to bring awareness to mental illness and eliminate the stigma. I hope spaces like this will continue to pop-up across North America, because it's a serious issue facing society right now."
Paula Reaume-Zimmer, Integrated Vice President, Mental Health & Addictions Services, CKHA, CMHA Lambton-Kent and Bluewater Health praised the commitment which has marked the project."
"There is synergy, refreshed partnerships and a strong community commitment to our CK youth and their families. It's a privilege to be part of something that we consider will be a true game changer," she said.
Funding supplied through the Chatham Rotary Club for a number of years was noted as a key part in the formative stages of mental health services integration locally.
Lead investigator Dr. Ashok Malla said the program "is breaking new ground in that young people experiencing the whole range of mild to serious mental health problems will now be able to consult a youth-friendly service designed through collaboration between youth, families and service providers and access a trained professional at sites like Chatham-Kent without a referral, be evaluated within 72 hours in a setting that is suitable for them, and receive customized care quickly if they need it."
In Canada, one-in-five people experience a mental illness in their lifetime. Seventy-five per cent of mental health problems and illnesses begin prior to the age of 25, and more than 50 per cent begin between the ages of 11 and 25.
For more information, visit ACCESS Open Minds Chatham-Kent's official website: www.accessopenmindsck.ca
Comments
comments