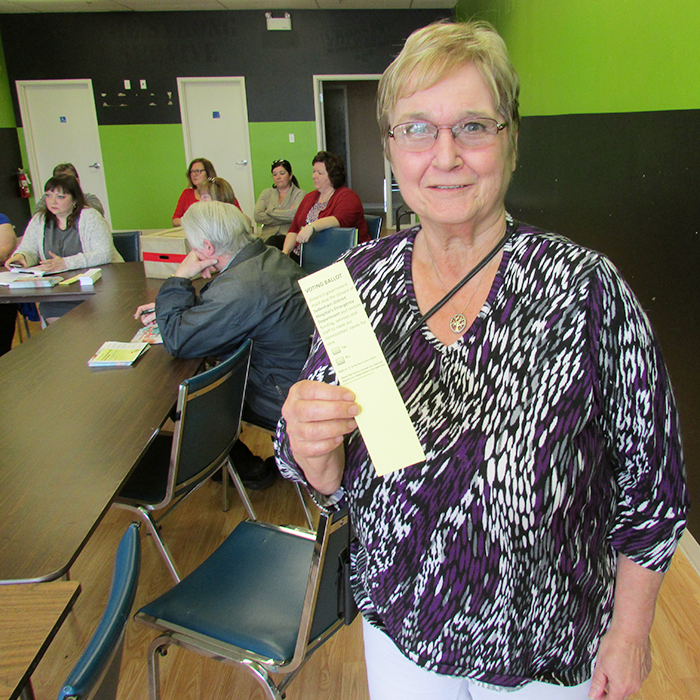 The executive director of the Ontario Health Coalition said Monday she was astonished by "aggressive" efforts to end delivery of emergency health care service at the Sydenham District Hospital campus despite provincial assurances it would continue to fund them.
During a press conference, Natalie Mehra, executive director of the Ontario Health Coalition, said CKHA administration was in a "very good position" following public statements in the provincial legislature last month.
"We were in a very good position," she said. "Both the premier and health minister said unequivocally that they had no intention of closing down the emergency department. We couldn't have been in a better position."
"Then to come back with what appears to be appears to be a coordinated public campaign to close the emergency department at Sydenham District Hospital despite the word of the health minister and despite the word of the premier is astonishing to me," she said. "I've never seen anything like it."
"I don't think there's a hospital board in Ontario or a CEO or leadership that would persue such a public aggressive course to close down services in a community after the provincial government has spoken so definitely about keeping them open."
She continued, "I've never seen hospital leadership say a hospital within their own Alliance is unsafe. It puts the public in a terrible position and puts the medical staff in a terrible position."
She questioned the Public General Hospital and St. Joseph's Boards move to suspend governance as immoral and irresponsible.
She said the boards are in uncharted legal territory since "there is no such thing as suspending governance" under the Public Hospitals Act.
Councillor Carmen McGregor said the public needs to know there is no question Sydenham Campus offers excellent care in a safe environment.
"These kinds of inflammatory statements in no way serve the interests of our residents, our community or the Alliance," she said.
Retired nurse Shirley Roebuck, a member of local chapters of the Ontario Health Coalition and a key organizer in a trip to Queen's Park where Premier Wynne and Health Minister Hoskins spoke, said Wallaceburg is not alone in its fight.
She was providing information on health care cutbacks at a nursing home on the weekend where people from Chatham, Sarnia and as far away as North Bay were lending their support.
"This isn't an issue where people from one area can be pitted against another," she said. "Health care is a right for all Ontarians, not just a chosen few as decided by boards or health bureaucrats."
Attempts to obtain comment from the spokesman for the PGH and St. Joseph's boards by press time were unsuccessful. The boards have retained legal counsel in regard to the suspension of governance, as has the SDH board.
Comments
comments