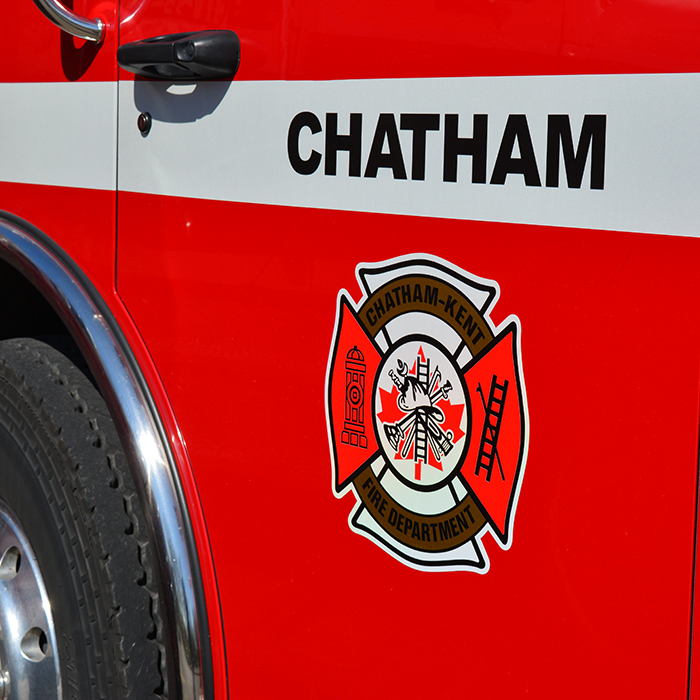 Chatham-Kent's newest assistant fire chief won't be coming from around the corner, or even anywhere in Canada, and that has at least one council member asking questions.
The Chatham Voice has learned Chatham-Kent has hired Chris Case, a member of the fire service in the municipality of Merseyside, England.
Chatham Coun. Michael Bondy said he's not sure why the municipality couldn't find a qualified candidate in Canada.
"He's not a pediatric neurosurgeon. This guy is an elevated firefighter," he said. "If we're going to pay this guy a lot of money, we should be paying someone local.
"It would be like hiring a Public Works guy from India because he really grades roads well."
Chatham-Kent CAO Don Shropshire said he's happy with the choice made by the municipality's selection team.
"Eight candidates were interviewed, including four internal applicants," he said. "The committee was impressed by Chris' skill set. We're moving our focus to fire prevention as opposed to the more traditional firefighting role, and he topped the list of skills and experience."
Shropshire said there were 23 applicants, and the job was advertised in accordance with municipal policies.
"We can't control who applies for any job," he said. "There were no special favours and we didn't recruit anyone."
He said Case had to convince federal immigration authorities that his skill set was strong enough that he wasn't taking a job that could have been filled by a candidate from Canada.
"I'm glad that someone who has the ability to take his talent anywhere in the world has chosen to live in Chatham-Kent," Shropshire said.
He said Case's moving expenses will be within municipal standards, with any additional expenses being paid by him personally.
Bondy expressed concern about why the fire department doesn't have qualified internal candidates ready to move up.
"I'm not confident in the department's succession planning if we have no one who can step in when we have a vacancy," he said. "Going to England seems a stretch."
Shropshire said Fire and Paramedic Chief Ken Stuebing met with all internal candidates after the process to discuss career development.
The vacancy was created when deputy chief Rick Arnell took a position in Essex County in February.
Although the department hasn't issued any release regarding Case's hire, Bondy said he has had several calls from taxpayers concerned with the move.
"When we hired our chief, we didn't hire locally; now we're heading out of the country," Bondy said, as Stuebing came from Manitoba. "We talk about buying locally; why can't we hire locally. It's a hard sell to tell me no one was qualified. I have no doubt he (Case) has qualifications, but there's a lot of discontent that another high-priced job is given to someone so far away."
The appointment of Case will mean Chatham-Kent has four assistant fire chiefs, Ric Scharf, Bob Davidson, and Alan DeVillaer, although DeVillaer's position involves the paramedic arm of the department.
Shropshire said Chatham-Kent has 460 firefighters and by "any measure" the department is a "lean operation."
Of that number, 350 are volunteers located in 16 departments across the municipality, each with their own volunteer chief and deputy chief.
Figures from the departments website indicate 62 "career personnel" under operations.
In addition to the chief and deputy chiefs, the department has seven fire captains, four senior fire captains, two fire inspectors and one fire prevention officer.