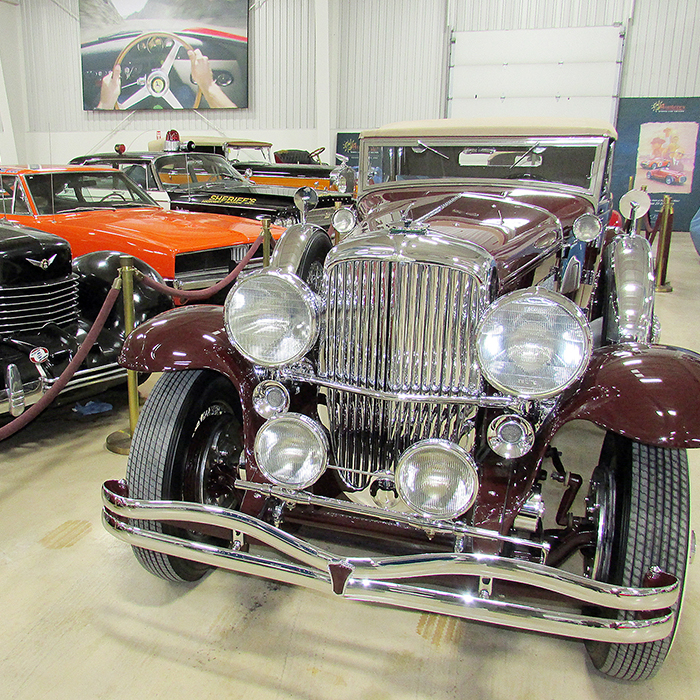 Somewhere between the black and white decisions regarding staffing or closing the Tourist Information Booth at the RM Classic Car Exhibit, there may exist another solution that acknowledges the community's automotive heritage and allows change in how tourist funding is spent.
The municipality took plenty of heat last week when RM officials let it be known they weren't happy that the booth was being closed to devote the $29,000 spent staffing it to be used elsewhere.
The net cost to the taxpayer was more in the line of $15,000 once admission fees were deducted but it remained a cost, albeit one that RM doesn't want to bear.
Detractors were quick to say that the community was not only abrogating its responsibility in promoting the sector, it was also insulting one of the most successful and community-minded firms we have.
The few supporters of the move pointed out that spending tax dollars in supporting local private business isn't the way to go.
Both viewpoints have some validity.
The municipal Tourism Destination Management Plan completed last fall has three categories of priority.
In 2016, Black history, angling and meetings and conventions (read this as stopping the financial bleeding at the Bradley Centre) are tops on the list.
Next year involves First Nations and the War of 1812 and classic cars and the final phase involves promoting rural lifestyles, culture and agri/culinary tourism.
The classic care category is on the list but we can understand RM's unhappiness at being part of the "get around to it" category.
The tourism study was approved by the local stakeholders group including owner/operators as well as by council last year.
The $50,000 spent on the study could pay big dividends, but only if the plan is followed. Scrap it as part of a knee jerk reaction less than six months in and you might as well have not even spent the money.
Given the thousands of classic car enthusiasts locally, the scores of community groups on the hunt for money and most of all, RM's reputation for giving back to Chatham-Kent, we propose the following:
Someone at the municipality should hold out an olive branch to RM, get their approval and establish a connection so that community groups could staff the centre and keep the admission fee.
To us, it's abundantly clear tourists weren't stopping at the booth for information, they were stopping for the exhibit.
There are plenty of issues to finalize but none are insurmountable.
If we can allow the public to see these amazing automobiles, provide money for charitable or community causes and allow the municipality to concentrate on other areas, we can all come out winners