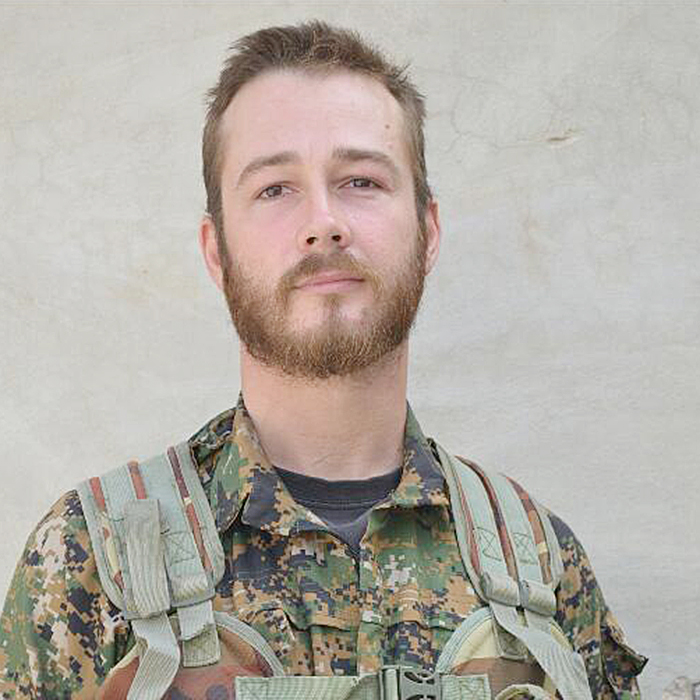 A Canadian and Wheatley native is coming home to be laid to rest today.
John Robert Gallagher was a Canadian volunteer fighter killed in Syria on November 4 while fighting with Kurdish forces against ISIS. Gallagher was retired from the Canadian military.
The Canadian Heroes Foundation, working with veterans, is organizing the procession. Members of the Canadian Heroes Foundation have been part of every armed forces repatriation since the volunteer group was founded in 2009. As Gallagher was already retired from the military, the foundation, rather than the armed forces, has taken on the lead role in organizing his return.
"Obviously, this is a very emotional time for citizens here in Chatham-Kent," said the Acting Mayor, Coun. Trevor Thompson. "On behalf of Chatham-Kent council, I extend our most sincere condolences to John Gallagher's family."
The procession is leaving Toronto at noon, travelling westbound on Highway 401. It will be met by a Chatham-Kent police escort at Communications Road in the late afternoon and escorted to the Blenheim Community Funeral Home.
It is expected that civilians and emergency services crews will pay their respects along the route.
The Canadian Heroes Foundation says updates will be posted on www.canadianheroes.com as they become available.