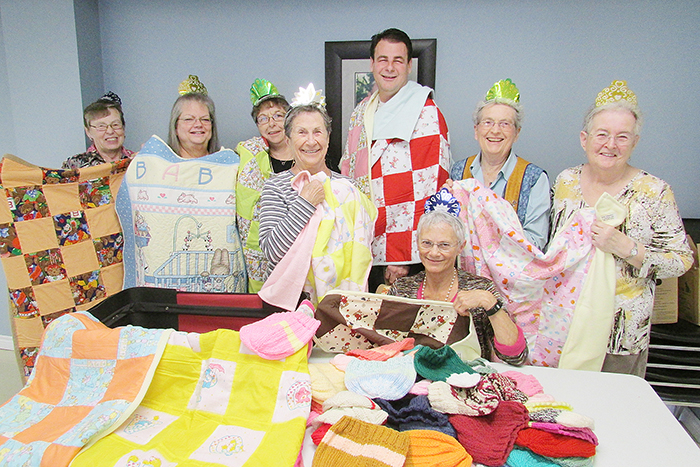 Once a month, a fun and gregarious group of women get together to share a hobby they all love – quilting and sewing.
The Stitchin' Sisters is a sisterhood of sewers in Chatham-Kent, who started getting together in May, 2003. For the past 11 years, the group of 12 women has partnered with the Chatham Goodfellows to donate a quilt for Christmas baskets for families with a child aged one year or younger, plus knitted hats and mitts for older children. The total number of quilts this year is between 75 and 100, according to quilter Marlene Warren.
In addition to the Goodfellows, the Stitchin' Sisters also have donated 100 Comfort Caps to the Chatham-Kent Health Alliance oncology department for chemotherapy, and eight twin-bed sized quilts to St. Andrews Residence in the past year.
Warren said a majority of the material they use to make the quilts is donated.
"Most of our expense is for fleece backing for the Goodfellows quilts; the fabric for the quilt tops is mostly donated to us," Warren said. "This allows us to finish each quilt without a quilt bat and gives the child a warm and cuddly blanket."
To help with the expenses of making the quilt, Warren, a pensioned BMO employee, received a $1,200 grant this year from BMO Financial Group volunteer grants program.
Goodfellow Tim Haskell, who was on hand for the donation and shares a special camaraderie with the Stitchin' Sisters, handed out tiaras for the quilters, expressing his appreciation for their years of commitment.
Comments
comments