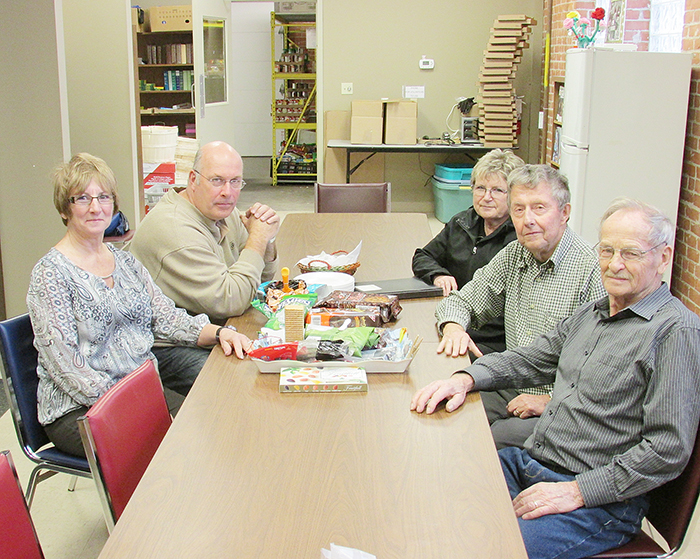 Members of the Chatham-Kent Christian Men's Choir will be lending their talents Saturday Dec. 5 in a concert to benefit NeighbourLink Chatham-Kent and Chatham Outreach for Hunger.
Spokesman John Wiebenga said the group, founded 15 years ago, will hold the concert in the First Presbyterian Church on Fifth St. at 7 p.m.
Admission is by way of a good will offering.
Wiebenga said the 20-member choir will sing a variety of Christmas Carols, followed by refreshments.
The choir is departing from its traditional practice of alternating charities. Several hundred people attend the event each year.
Other groups performing include the Friends of Buxton men's choir, the Chatham-Kent Singers and the flute-led group Witness.
Wiebenga said the group is always looking for new members.
"Our numbers are down a bit and this is a great way for someone who wants to sing to come out and have a good time," he said. "It's perfect if you're retired or
just have some time to spare."
Chatham Outreach for Hunger Co-ordinator Brenda LeClair said after a very lean summer the food bank has received donations through Halloween and Thanksgiving food drives.
"My real concern is that people are getting their utility bills for colder weather and many of them are going to have to choose between electricity and food," she said.
"It's a choice no one should have to make but I can see our numbers increasing so we need to try and stay ahead of the demand."
The food bank marked its 27th year of operation a short while ago and serves people right across the municipality.
Sis Lalonde of NeighbourLink said the funds will be used to help in a variety of programs the group operates.
NeighbourLink is a network of 29 Christian churches that have joined together to meet the needs of clients and develop projects to help the community.
Last year alone, 350 volunteers contributed 29,000 hours to help their neighbours.
The group has been in existence for ten years. It came about as a result of a 2003 United Way initiative and
started two years later with eight churches.
It currently has members in Chatham, Wallaceburg, Thamesville, Dresden, Blenheim and Wheatley.
Following the Dec. 5 concert the men's choir will hold a benefit concert for Outreach for Hunger at the Living Hope Free Reformed Church in Chatham. Dec 11.
For more information on the show, or the men's choir, call 519-354-7974.
Comments
comments