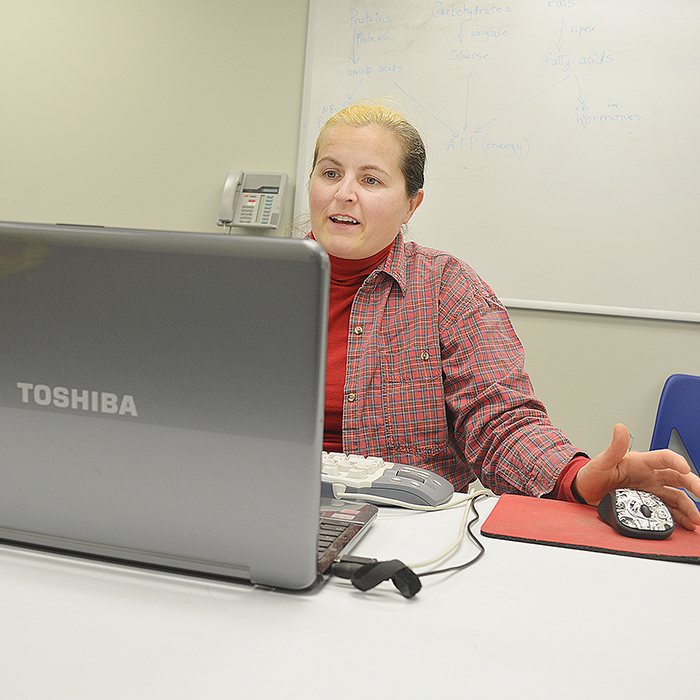 The Chatham-Kent Public Library invites everyone to "Come Write In" with the National Novel Writing Month challenge.
Each year, thousands of people participate in National Novel Writing Month, or NaNoWriMo, a worldwide challenge of completing a 50,000-word novel between Nov. 1 and 30.
Circulation Services Librarian Megan Cowan says this is the first time the library has gotten involved with an event like NaNoWriMo.
"A lot of the events here are more to network with other writers. They don't necessarily have to be at every single event, so we're finding people coming out at different times and working together," she explained.
A lot of the things that NaNoWriMo has done is online and people from Chatham-Kent are excited and willing to take part in this challenge.
"As a library, we're hoping to facilitate that, and show that we are supporting our creative writers, and our community because we do have quite the creative place here," the librarian said.
Cowan wants people to come in and get involved with the writing community, even if you don't make it to 50,000 words.
Laura Rainbow Dragon has been participating in this challenge for nine years, and still enjoys writing novels.
"This is my ninth year participating, and it's also the ninth year we have had a local region for Chatham-Kent on NaNoWriMo," Dragon said.
Dragon noted they are fortunate to have a local region because there are a lot of people in smaller areas who can socialize online, but it's difficult to have in-person events.
"Other people in the group are down in the south end on the province, so it's nice that we have our own region so we can get together for write-in for people who are able to come out," Laura said. "We are hoping to build on what we have this year, so next year we might see more types of events, but we need to see that participation," Cowan added.
NaNoWriMo is a non-profit organization that accepts donations, however signing up is entirely free at www.NaNoWriMo.org.
Comments
comments