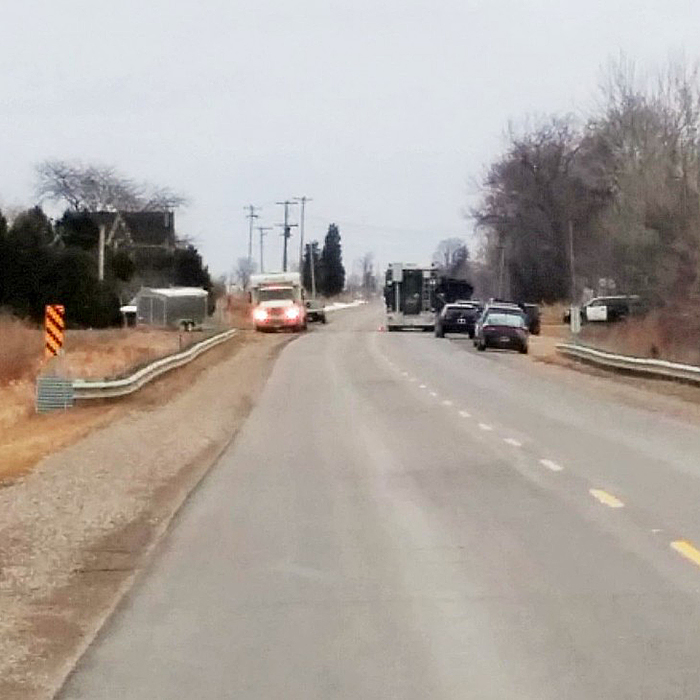 Police are being tight lipped about an investigation this morning, which has closed a portion of Irish School Road (Highway 21) just outside Dresden.
Barb McCaughrin, who lives on Hwy. 21 near Hwy. 78, said a Chatham-Kent police officer came to their house to speak to them.
"The only thing they told us was that we were safe," she said. "They said our whole area is blocked off. They said our employees need to get clearance with the police to come to work. They also said no one from our house can drive north. We don't know what is going on."
McCaughrin and her husband Dave own Leemark Enterprises located on Irish School Rd.
Dave McCaughrin said he spotted nine police cruisers and three Critical Incident Response Team trucks North of his house.
"There are teams of police all around the neighbourhood," he said.
More to come.
Comments
comments