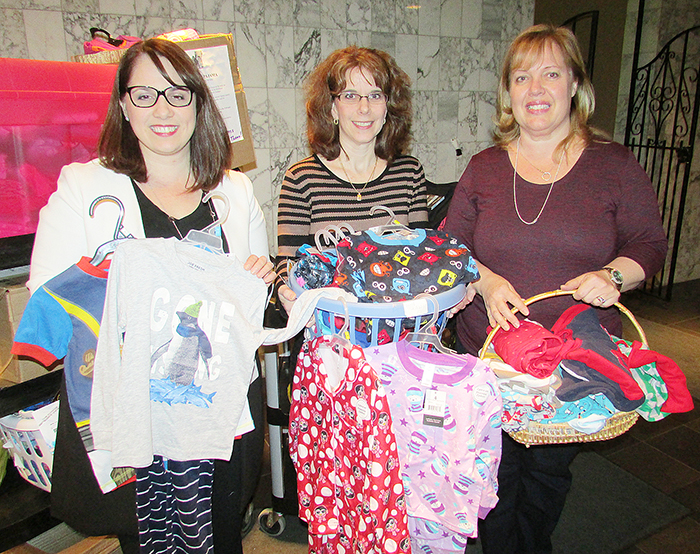 The Lambton Kent Elementary Teachers Federation collected more than 600 pairs of pajamas, with more coming in, to help the women and children at the Chatham-Kent Women's Centre and Interval Home in Sarnia.
The Federation's Status of Women Committee members have been donating toiletries to the Centre in Chatham for years, but this year decided to focus on the need for pajamas for women who often have to leave their homes with just the clothes on their backs.
Pictured, from left, is Women's Centre program manager Angela Corso, and EFTO committee members Leanne Woodcock and Shawne Wilton.