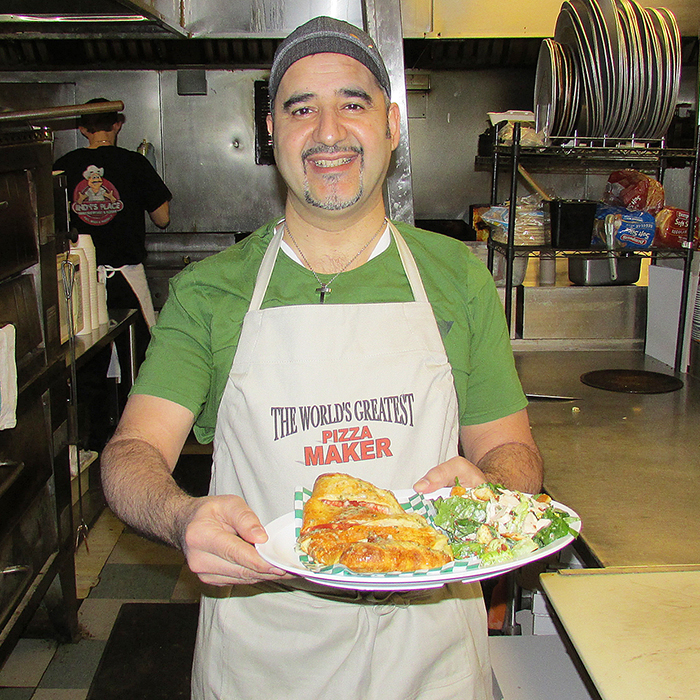 For Koullies Styliano (Koul to his friends), the secret to surviving and thriving in the restaurant business is no different than when he started more than three decades ago – plenty of good food and good service.
"We have a saying here, that no one should ever leave a restaurant hungry," he said.
It must be working because his business, Andy's Place on St. Clair, is celebrating its 35th anniversary this month.
Chatham Mazda from Chatham Voice on Vimeo.
Koul has owned the business for the past seven years but spent years before that working at Andy's and other restaurants with some of Chatham's finest pizza makers.
"There were so many people I worked with who taught me this or that about the business and how to make really good pizza, " he said. "I took what I learned from them and added it to my experience.
"I'm devoted to pizza. Anybody can make a pizza, but there aren't many who can make a really good pizza."
From the way the dough is stretched to even the way the sauce is put on the pie, everything is done "the right way. Preparation is the key because if you don't get that right, nothing's going to work. After that you need the right sauce and quality ingredients," he said.
The restaurant is also known for its panzarotti, and Koul has invented something he calls the panzarlic, a dish with dough, cheese, sauce that is covered in garlic butter.
"It started out as an appetizer but now we're offering it as a regular meal item," he said.
Koul's wife and two children work in the restaurant that adds to the family flavour of the establishment.
"We have an extended family with our staff and customers," he said. "It's great seeing people come in, see someone else they know and spent time catching up.
They know my name, they know my waitresses' names and we know them."
Hiring friendly staff plays a big role in the restaurant's success as many of the 30 employees have worked there for years.
The future looks bright, Koul said. "There will always be chain restaurants but family places offer something they don't," he said. It's like coming home for lunch or dinner."