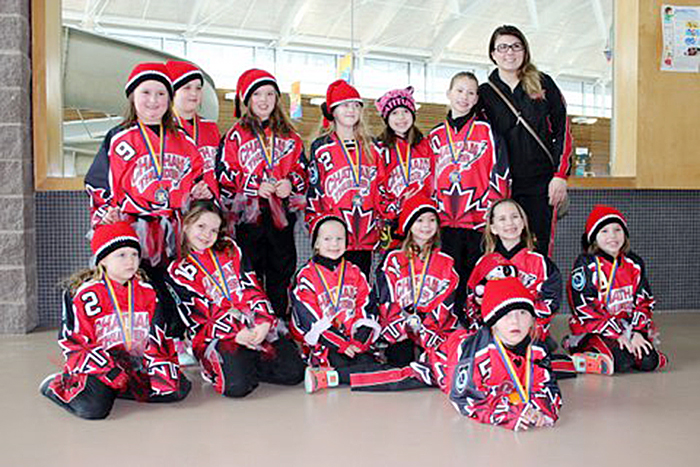 The U9 Postma Heating and Cooling Thunder owned the Guelph Predators tournament on the weekend, coming home with gold and a 4-0 record.
Guelph fell in the opener to Chatham 9-0. The Thunder spread out the scoring, with Faith Koning, Myah Walters, Grace Norris, Kaia Rivard, Jocalyn Hastings, Abby Padbury, Maya Haines, Allison Newman and Kate Thompson scoring.
Game two saw Ayr fall 9-1, as Koning had four goals, while Hasting had two, and Keira Rivard, Padbury and Thompson contributed with singles.
Cambridge became the next victim, tumbling 8-1. Koning had two, while Kaia and Keira Rivard, Badder, Walters, Brooke Howe and Thompson each had one goal.
That sent Chatham into the gold medal game against Ayr, where Chatham dominated 10-2. Koning led the way with three goals. Thompson added two while Hastings, Padbury, Kaia Rivard, Badder, Walters, Haines and Newman chipped in with a goal apiece.
Goaltender Addison Tope was stellar all tournament, allowing just four goals in as many games.
Comments
comments